Total Coaching Solutions provides a range of learning and development services, all of which are based upon coaching approaches. These are divided into three main areas:
Executive and 1:1 coaching
Executive coaching is usually delivered to CEOS, directors and senior leaders. In addition to executive coaching, we provide specialist coaching to assist individuals in important career decisions and changes.
Coaching training
Many organisations want to develop internal coaching capability. We provide a range of ILM-accredited and non-accredited coach training programmes, aimed at senior leaders, middle managers and first line managers.
Creating a coaching culture
We develop strategic partnerships with organisations that wish to develop coaching cultures across their organisation, in which managers are able to coach colleagues, staff and, as appropriate, customers. We work with them in their individual journeys and offer supervisory support to internal coaches.
Sales training
We provide a range of bespoke sales training programmes.
About us
Keith Nelson is the managing director of the business, and has been a qualified executive coach since the 1990s. He is the founder of coach training programmes at Cambridge University and has experience of a wide range of public and private sector organisations. Our coaching philosophy is twofold:
To introduce and apply coaching as a key approach in achieving world class performance.
To apply coaching approaches with integrity that brings the best out of people and creates a positive working environment.
More About Your Total Coach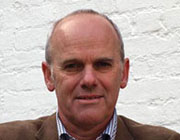 At Your Total Coach, we're passionate about coaching and the positive difference it can make to the success of the people we work with. Established in 2001 by CEO Keith Nelson, three founding principles still lie at the heart of everything we do:
Performance: working to increase performance at individual, team or organisational level
Sustainability: benefits are experienced long after the development programme has finished
Capability: Build someone a bridge and they may cross it; show them how to build a bridge and they will discover new landscapes and be able to ford any future obstacles. Real change only happens when we acquire capability.
Why choose to develop with Your Total Coach
Nationally and internationally recognised qualifications
More than 60 programmes to choose from, including ones designed just for you
Choice of delivery – workshop, online or blended learning approach
Dedicated team of talented coaches with wide range of skills and experience
No hidden extras – all course material provided, and more
A matter of course
Qualifications and training programmes offered by Your Total Coach
We work closely with the ILM. More information on ILM courses and other awarding bodies to offer a wide range of courses, as well as building our own bespoke, exclusive programmes. Email us to find out more about any of our courses.
COACHING

Level 3 Award in Coaching (ILM)

Aimed at practising and potential team leaders and first line managers to give them the skills and confidence to add workplace coaching to their role. Subjects include good coaching practice, how to provide safe and effective coaching, and monitoring their own coaching performance.

Level 3 Certificate in Coaching (ILM)

Aimed at those significantly involved in workplace coaching. Covers Award topics plus at least 30 hours of practical coaching.

Level 5 Certificate in Coaching and Mentoring (ILM)

Aimed at giving practising managers the knowledge and skills to coach effectively. Units include the characteristics of effective coaches and presenting a business case for using coaching and mentoring in the learner's organisation and delivering a programme in line with the company's goals, plus exploring ethical and moral viewpoints and communication skills.

Level 5 Diploma in Coaching and Mentoring (ILM)

For those very involved in management coaching. In addition to units covered in the Certificate, participants undertake an extended period of coaching or mentoring, with about 100 hours of planning, organising and evaluating it.

Level 7 Certificate in Executive Coaching and Mentoring (ILM)

Aimed at senior leaders and managers wishing to add coaching to their role. They will engage in peer mentoring, critically review their own ability, analyse the contribution of coaching to both individuals and organisations, and deliver at least 20 hours of mentoring or coaching.

Level 7 Diploma in Executive Coaching and Mentoring (ILM)

Aimed at those significantly involved in executive coaching and /or leadership mentoring this adds an extensive period of supervised mentoring or coaching to the units covered in the Certificate.
BESPOKE COURSES

Coaching

Coaching for positive and effective appraisals (YTC)
Foundation coaching programme (YTC)
Career Coaching (YTC)

Supervision

Supervision for Coaches (YTC)
Supervision for Mentors (YTC)

Writing

News writing (YTC)
Feature writing (YTC)

Team programmes

Leading great teams (YTC)

People management

Influencing & Negotiating (YTC)
Handling conflict (YTC)
Dealing with Difficult (people) behaviours (YTC)
Emotional Intelligence (YTC)
Coaching for Positive and Effective Appraisals (YTC)
Assertive Communication (YTC)

Recruitment profiling tools

Recruitment: Personality (YTC)
Recruitment: Numeracy (YTC)
Recruitment: Verbal Reasoning (YTC)

Personal profiling tools

360 Degree Feedback
Emotional Intelligence – EQ-i 2
Succession Planning
Firo-B
Leadership Styles
UNDERSTANDING QUALIFICATION LEVEL
| | | |
| --- | --- | --- |
| Qualification | Management Level | Academic Qualifications |
| 7 | Experienced Middle/Senior Manager | Masters Degree & Postgraduate Diploma |
| 6 | Middle/Senior Manager | Bachelor Degree |
| 5 | Experienced Managerand Middle Manager | Diploma in Higher Education |
| 4 | Manager | Certificate of Higher Education |
| 3 | First line Manager | A Level (Achieved at the age of 18 in the UK) |
| 2 | Team Leader | GCSE A* – C (Achieved at the age of 16 in the UK) |