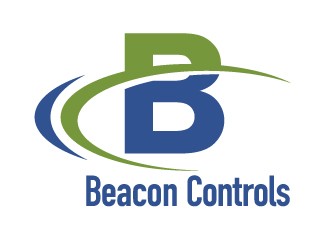 Beacon House, Park Road, Crowborough, East Sussex, TN6 2QX
t: 01892 653390 e: info@beacon-controls.co.uk w: beacon-controls.co.uk
Beacon Controls service clients in all sectors including commercial and public sector buildings, hospitals and high end residences to name but a few.
We provide bespoke technical solutions for even the most challenging HVAC systems. Our systems partners are industry leaders and enable us to provide you with an end-to-end solution. From the initial phone call to the final sign-off, you are our priority.
Trend • Honeywell Centraline • Open Systems Solutions • Optergy • Safe Contractor • CHAS • Construction Line • North Building Technologies
Scalable solutions
From individual controllers to fully integrated intelligent buildings, let us advise you on the best solution for your building.
Future-proof
We provide customised control system designs that are built to last, future-proofing your environment with a single, intelligent point of control.
Energy efficient
Save energy, save costs and reduce your environmental impact. Our analytics will allow you to optimise your total energy usage.
WHY BEACON?
EXPERTISE
Market leaders: Beacon Controls launched in 2013 and has since delivered multiple bespoke building management systems for UK and overseas clients. The majority of our business comes from repeat or referral.
INNOVATION
Trusted partners: We are proud to partner with Trend, Optergy, Honeywell Centraline and Open Systems Solutions. Our experience and expertise, combined with their quality systems and products, give you innovative solutions that deliver immediate results.
SERVICE
People first: We are all about you. We want to exceed your expectations and demand the highest quality and service from our team. Last but not least, we care.
WHAT WE OFFER YOU
Quality. Service. Results.
CONTROL SYSTEMS
Fully automatic and integrated intelligent systems that monitor and control your building.
DESIGN & INSTALLATION
From the public to the private sector, we provide full turn-key solutions that are designed for you. We listen to what you need and deliver what you want.
REMOTE ALARM MONITORING
Safety is paramount and we provide you peace of mind with cutting edge remote alarm monitoring.
ENERGY MANAGEMENT
Reduce carbon emissions and costs with smart building energy management systems. Ensure your building operates at maximum efficiency by removing wasted energy usage.
SERVICE & MAINTENANCE
Planned preventative maintenance is the only way to ensure optimum building performance without compromising the occupants' environment.
24/7 CALL-OUT SUPPORT
Skilled Beacon engineers are available 24/7 via remote access, enabling you to respond quickly and accurately if the need arises.
REASONS TO WORK WITH BEACON
PUBLIC AND PRIVATE SECTOR
We service all types of commercial and private buildings
QUALITY CARE
Personal customer service from the first call
OLD AND NEW
We can turn any building into a smart building
QUALITY SYSTEMS
Expert solutions are our standard
PROJECT MANAGEMENT
Every detail of your project matters to us
SMART SOLUTIONS
We innovate to reduce your costs
INCREASED EFFICIENCY
We'll lower your emissions and boost productivity
EXPERT ENGINEERS
Specialist skilled engineers for all aspects of your project
CONTROL AND MAINTENANCE
Ongoing support to ensure optimum building performance
WHAT OUR CLIENTS SAY
"Beacon Controls have an enthusiasm which is difficult to beat. Their professionalism and dedication to building management is second to none. Nothing is a problem for the teams"
Terry Eccles Head of Projects, Contracts & Compliance London Transport Museum