back to listings
SME Profile:

X.Communications Ltd

About Us

Xcomm and LineBroker are all trading names of X.Communications Ltd. These brands provide business-grade communications services to a range of businesses, from small to medium sized companies, operating from a single site through to large corporates with multiple locations both in the UK and overseas. Customers include large International retail chains, public utilities, NHS, government departments including government executive agencies, large online comparison sites and numerous other household names.

Our Brands

Xcomm is a leading provider of business-grade unified communications solutions. Its services are used by many well-known organisations to provide high quality, resilient cost-effective solutions to all market segments and industry types, both within the UK and overseas, from public utilities & healthcare to professional services & contact centres.
Xcomm is a supplier on Crown Commercial Service's (CCS) Network Services 3 (RM6116) Framework Lot4a for the supply of Analogue Telephony including connecting analogue telephony equipment with the public switched telephone network including voice connectivity, voice call packages, SIP (Session initiation protocol) trunks, DDI (Direct dialling in) number ranges, equipment maintenance and support for legacy telephony estates.
This makes us a trusted supplier of UK network services for public organisations.

Xcomm provides high-end Voice, Data and Connectivity solutions ranging from Hosted Telephony with desk phone and mobile handset integration to provide a Unified Communications solution through to large scale bandwidth provision with circuits up to 10Gbps.
Xcomm provides some of the UK's largest institutions with business-grade, high-end security solutions. It's a specialist brand in providing 2-factor and Multi-Factor Authentication, IP SEC VPN, Firewalls and many other highly secure services to give your organisation improved security for both internal and remote access to systems. Xcomm has a number of high profile clients ranging from large international retail chains to government agencies and public utilities. Xcomm is a leader in the field of ensuring your organisation gets the correct security solution to meet your company needs.
Xcomm leads the way in customer support services via its dedicated engineering and support teams.

LineBroker is a leading network services provider, offering a fast, efficient pricing tool for you to get pricing for various circuit types from all major UK Network providers in one place. LineBroker gives you an immediate comparison of pricing for the same circuit from all UK providers. This ensures you always get the most competitive price. The team at LineBroker can then take your order and manage the installation process for you. It can provide you with a router and configure that router to ensure your security is improved. You can of course, have a "wires only" service and provide your own router. The LineBroker pricing tool allows you to look at various network services ensuring you get the best product to meet your needs. LineBroker SIP services also allow you to order SIP channels directly from the website. Its highly skilled network engineers will then carry out the installation.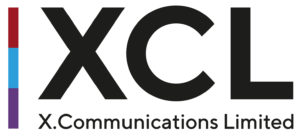 X.Communications Ltd has been trading since 1987. It operates through the above trading names ensuring its range of products are correctly positioned in the marketplace.
X.Communications Ltd is the legal entity behind the scenes and employs all staff and owns all customer contracts. This ensures customers only ever have one legal entity to deal with. Billing is via our carrier grade billing system which has the ability to offer white labelled billing for our Reseller network. Branding can be in any of our trading names or our Resellers' brands.
Customer Support
All the brands have their own support teams in the X.Communications customer support department. The department specialises in everything from hosted telephony solutions, to leased lines and internet security solutions. Customers ringing LineBroker support numbers will speak to dedicated engineer support agents. These agents provide account management to the numerous customers and resellers of the services. They can also provide additional pricing for bespoke services, working across the X.Communications brands, ensuring customers always get the best solution. The support engineers provide immediate remote support but can, if required, attend site to resolve problems or assist in installations. The company has a fleet of company vehicles to meet the demands of the services we offer. Engineers are also nationally based ensuring that they can get to all customers within the agreed SLA response times.
You also have the technical sales support team that are there to assist in network design and answer the more technical questions around the services we offer.
All products come with performance level guarantees and Service Level Agreements giving you peace of mind and surety for when things go wrong.
The Management Team
The management team at X.Communications Ltd has over 4 decades of Communications & IT experience most of which has been in the data communications & data security industry. We are confident that X.Communications can provide you with IP-based communications solutions that will give your business a genuine competitive edge.
Services
Enabling businesses to maximise the return on investment
Xcomm works in consultation with its customers to identify the business requirements and then select the technologies that will deliver those requirements. Once the products have been selected the technical team will then complete the design and installation, consulting with the customer throughout the entire process.

| | | |
| --- | --- | --- |
| Unified communications enables businesses to streamline and gain control of their communications, creating a seamless interface for their customers and employees. | Internet services and connectivity tailored to specific business needs. | As an ever-increasing number of businesses look to build their network over the internet the more ways of breaking into the network to gather sensitive information are also evolving. As a result security is the main concern for many enterprises. |
| Xcomm provides and supports inbound and outbound call centre solutions and omni-channel cloud-based contact centre solutions. | Business mobile that puts you in control. | Xcomm can provide on-premise, cloud or hybrid IT support services, managing telecoms and IT needs end-to-end. |
Framework agreements

Our Partners
We partner with many well-known organisations, including:

View a full list of our partners
Our Memberships & Accreditations
We have a number of accreditations, and memberships of industry bodies including: