back to listings
SME Profile:

Holland & Johnston Ltd
Uckfield, East Sussex, England, TN22 5SW
t: 01825 765693 e: Info@holland-johnston.co.uk w: holland-johnston.co.uk
Welcome to Holland & Johnston Ltd - Electrical Contractors
Domestic, Industrial & Commercial Electricians
Welcome to Holland & Johnston Ltd, we are a Local,professional company based in Sussex providing a range of electrical services to public sector departments and agencies, home owners, landlords and businesses alike.
Our Services
Commercial & Industrial Contracting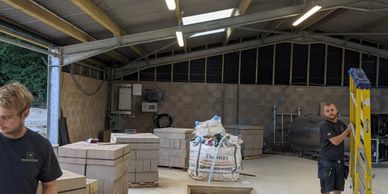 We have a broad background in commercial contracting including office refurbishments, 3 phase and single phase installations, LED lighting upgrades, periodical inspections, PAT Testing and all other relevant Services.
Domestic Electrical Contracting
From new switches to fuse board changes and house re-wires we provide a wide range of domestic services including extra sockets, new lights, kitchen rewires, electrical test inspections. We welcome any electrical work however large or small.
Gate Automation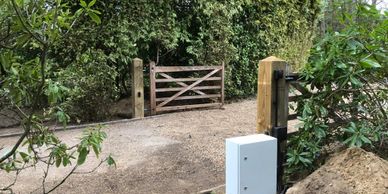 We have a broad range of experience in gate automation and fault finding on existing installations. We provide a full service where required from installation of the posts and gates through to powering and automation where required for customers wanting one company to manage the job or automation of existing installations.
CCTV & Security Installations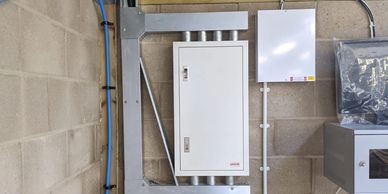 We offer a broad range of security and CCTV installations as part of a full install package for our commercial clients or stand alone jobs for domestic properties. These include wireless app based systems for CCTV and alarms, smart cameras such as nest and ubiquiti, wired alarm or hybrid systems. Wired CCTV units with app based and network functioning. We can also guide on the relevant permits required for domestic and commercial based units in public areas.
Electrical Inspections & Testing
Domestic, commercial and industrial inspections and testing to NIC EIC and 18th edition regulations. For new installations, periodic inspections, landlord or minor works certificates.
Plumbing / Heating & Plant Controls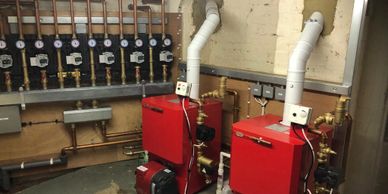 We offer a broad range of plumbing and heating services including gas safety certificates, oil and LPG, oil tank installations, new boilers and new build installations through our close relationship with our plumbing and heating engineers, providing less hassle to the customer. (not often do you get Electricians & Plumbers work together without getting in each others way)
Networking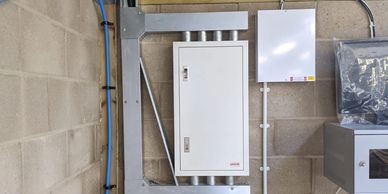 Data and networking for commercial and domestic properties are another service we offer. This includes hardwiring and providing network points back to data cabinets, wifi disc networking to create a wireless mesh network. Again this service is offered as part of our commercial and domestic install packages however is available as a stand alone specialist service.
Generators & Power Storage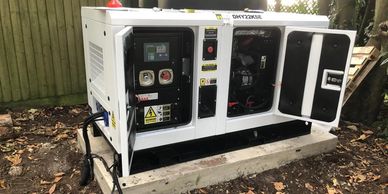 Our team have a varied experience installing back-up generator sets for rural properties and commercial properties where the loss of power can be and inconvenience or in some cases can cause loss of time, money, valuables or life. Generator back ups can also be installed alongside UPS systems for commercial properties or home store panels like the power wall to create a seamless flow of power. For battery storage, solar or micro generation and UPS systems please contact us as we provide these services as well.
About Us
Reliable Electricians
Specializing in residential and commercial electrical contracting services, we are dedicated to providing customer service that is second to none. Whether you need a small wiring fix or the installation of state-of-the-art "smart home" automation, we can get the job done right.
Flexible Services
We provide you with a full consultation to explain your available options so that you can choose the scope of work that's right for your home or business - and your budget.
Customer Satisfaction Guaranteed
We strive to save you both time and money by combining our deep experience, the highest quality parts and equipment, and our dedication to delivering exceptional service. We will not leave the job until you are satisfied.