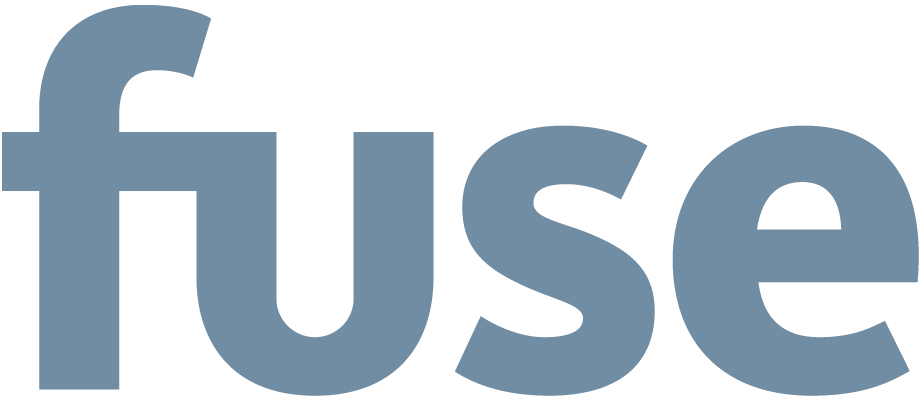 Generator Studios, Trafalgar Street, Newcastle upon Tyne, NE1 2LA
t: 0330 333 1160 e: customerservices@fusetelecom.co.uk w: fusetelecom.co.uk
Welcome to Fuse Telecom
Fuse is a proudly independent and highly experienced provider of business telecoms services. We know that communications are important in business no matter what size you are, so we use our unrivalled market knowledge to help even the largest businesses cut costs on their telecoms without compromising either service or quality.
We do this by performing an in-depth analysis of your existing telecoms package to identify any unnecessary or misused services within your current contract. This audit results in unbiased advice on the most cost-effective products and solutions available to your business. It also helps you to benefit from the long-term savings made possible by our expertise in billing scrutiny and service management, ensuring that expenditure is constantly kept to an absolute minimum.
Fuse has many years' experience working with large businesses to deliver tailored telecoms solutions. By managing all aspects of their telecoms requirements - including fixed telephony, mobile devices and communications services - and delivering best value for money at all times, we are able to free them to do what they do best: concentrate on their core business.
Having worked with you to fully investigate and understand your business, the industry within which it operates and your specific telecoms requirements, we then undertake exhaustive analysis of your needs and existing systems. This allows us to use our experience of what is achievable to identify the features your business genuinely requires, as well as the tailored solutions that deliver the optimum telecoms packages for your business.
The Request For Quotation (RFQ) process this leads to is made simpler, easier and clearer by the expertise we bring to bear. Acting on your behalf we evaluate all tenders submitted by selected suppliers and provide you with a spreadsheet of competitive quotations for evaluation and appraisal. And by assuming a procurement role in the process we effectively depersonalise it, thereby ensuring that costs and services can be measured objectively and the right solutions identified.
The software that is the heart of those solutions has been designed to deliver all kinds of outstanding benefits for your business. For example, it allows you to manage all your telecoms services on one platform,with each user being given access to the platform via their own unique login. It is also capable of analysing both current and historic data, and consolidates multiple suppliers, bills and inventories into a self-serve online management portal. Other features include its ability to identify immediate savings, measure progress and manage compliance across entire telecoms resources, including mobiles, fixed line and conferencing, as well as telephone systems. The system can also automate the mechanism for mobile users to identify and pay for their own personal usage, which can be coded to link to payroll. Data extraction is simple, turning billing data and spreadsheets into -easy-to-understand business intelligence.
Fuse is advising customers with regards to the PSTN switch off in 2025. Businesses need to plan now to make sure they are ready for the BT networks changes by transitioning to a Voice over Internet Protocol (VoIP) environment.
Products
Business Landline Calls
Fuse is advising customers with regards to the Public Switched Telephone Network, (PSTN) switch off in 2025. This is a legacy analogue technology which will not be supported beyond 2025. Businesses need to plan now to make sure they are ready for the network transition to a Voice over Internet Protocol (VoIP) environment. The transition will affect all lines including PSTN, ISDN2 and ISDN30.
Business Data Solutions
Utilise our unrivalled expertise to help guide you through the myriad different data network options on offer to ensure your business gets the solution that is perfectly suited to your requirements and budget.
Business Mobile
Thanks to our in-depth understanding of the business mobile market we are able to audit your company's usage and recommend packages that will deliver precisely the services you need and save you the most money.
Cloud and VOIP
By moving to a hosted telephony solution there are no capital expenses or maintenance charges. Charges are made depending on how many users are connected and license periods can also be tailored to suit client demand. Since the system is located off site in a data centre, break fix, moves adds and changes to the system can be managed remotely without expensive site based engineering visits.
Electronic Billing
With electronic billing you get complete transparency, allowing you to see exactly what's going on with your telecoms account - and with our expert analysis you can be sure you're getting the most efficient and cost-effective service available.
Hosted Desktop
Fuse provides virtual hosted desktop solutions designed to replace traditional, in-house IT infrastructure providing a flexible working environment.