back to listings
SME Profile:

Narrowcast Media Group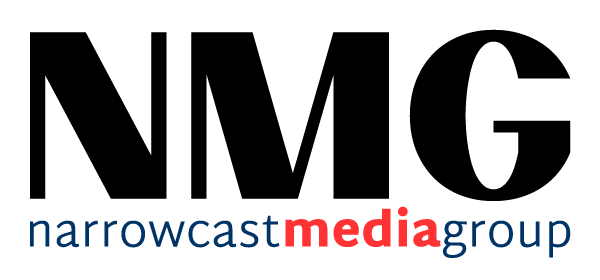 PO Box 67084, London, SW29JU
t: 020 7324 4330 e: neil@narrowcastmedia.co.uk w: narrowcastmedia.co.uk
Live Streaming and Hybrid programme Experts
New cost-effective onsite delivery for conferences.
Narrowcasting; the technique of capturing business or campaign critical messages in digital video format for the distribution to a narrowly defined specialist, professional and management audience.
Government and public organisations, statutory bodies, membership organisations, professional bodies, think tanks and NGO all create high value content that needs to reach target audiences quickly and effectively.
Every day high value, sometimes unique conferences, seminars, briefings and lectures are organised but not captured for distribution at a great loss. Narrowcast Media Group film, host and distribute this content to targeted professional audiences.
We have worked with a wide range of organisations to extend the reach and return on investment from presentations, lectures and conferences by providing the following services;
Capture and distribution of content in a usable and affordable format
Fast turn around time
Mobile studios
Unobtrusive filming around your event
Distribution, Social Media and Marketing support
What our clients say;
"it transforms the value for money of our conferences"
"The video presentation from a leading speaker has the authenticity and impact needed for complex messages"
"NMG have joined the dots between TV and Internet distribution for niche audiences"
"Understanding narrowcasting is essential for reaching management audiences"
Please click on the links below for more information:
Professional Presentations
Trevor Phillips OBE Professor David Nutt RT Hon Tony Blair
Andy Burnham Anne Heraty RT Hon Anne Milton MP
About Us
NMG are the database, marketing and online video production specialists behind some of the most successful niche streaming and delivery of high value content in business to business and public policy over the past decade including Policy Review. Originally developed to extend the consultation and dissemination work of government agencies, trade bodies and membership associations.
The service is now available to any organisation with an event, lecture or presentation they want to record and distribute. Broadcast quality, affordable, robust and unobtrusive we film around the speaker or presenter.
We work with businesses, campaign organisations, communications and lobby companies, conference producers, trade associations and training organisations. We keep the demands on the presenter to a minimum and let them play to their strengths.
We provide quick turn around of content and provide a hosting, promotion and distribution service to complete the value for money. Clients have access to our extensive databases and we provide social media support where required.
For further information about our range of narrowcasting services and how they can help your business please feel free to call us on 020 7324 4330