back to listings
SME Profile:

Hi-Calibre International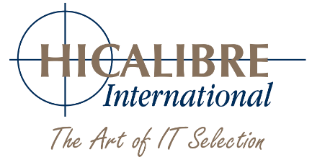 Regent House, 38 King Street, Maidenhead, Berkshire, SL6 1EF
t: 01628 776255 e: pauline@hi-calibre.co.uk w: hi-calibre.co.uk
Welcome to Hi-Calibre International – Executive & IT Recruitment Solutions Consultancy
Hi-Calibre is an independent organisation which has been providing strategic International Executive, IT and Financial Recruitment Solutions UK & Globally for over 32 years now.
At Hi-Calibre considerable importance is placed on the time spent with our clients to evaluate their exact needs clearly profiling the required character type, skill sets and background that help to match the best candidate to the role.
Our team of consultants, each specialising in certain fields of IT, Finance and Business Operations are constantly available for consultative assistance to help form the right profile. Our team members are hand selected for their extensive expertise and given specific responsibility for individual clients to build further expertise of your needs, this way, we build long term and mutually rewarding relationships with our clients, able to adapt to changes within your organisation. We aim to fully understand the culture and match your future personnel to meet the needs of today, whilst planning for the technology and transformation demands of tomorrow.
By specialising in Executive, IT and Financial Recruitment for Government, MOD, Services for Public Sector and Private Sector expert needs we have accumulated an enviable track record in helping to build world leading organisations through full project life cycle and delivery for Permanent, Contract Resources or Maternity Cover to suit your needs and budget. We have successfully placed thousands of quality experts around the world providing a Total Recruitment Solution tailored to your requirements including Security Cleared, SC in the UK to various levels needed. Read more about us
OUR EXPERTISE
Information & Cyber Security
The security software challenges have changed considerably in the last 10 plus years & we have transformed our knowledge & expertise with it. We have delivered recruitment services for various brands of Security Solutions Software, Identity Management & Anti-Theft, Single Sign On, Identity Protection, Cyber Crime Management Audit, Security Threats, dDos Mitigation, Internet Intrusion, setting up a SOC and managing it etc. Other areas of security also such as PKI Database & Data Encryption through to Secure Database Storage, Secure Network / Traffic Management, F5 Secure, Load Balancing, Cisco, Juniper, Security Systems, RSA, now Dell Security etc. More..
Cloud & eSolutions
Expertise in all areas of IT, Business Applications, E-Solutions & M-Commerce, specialising in various areas of the Cloud from Infrastructure to SaaS. Covering from Larger Data Centres, AWS, Cloud, Azure & more. Covering Unix, Windows, SaaS in PHP, Java or .Net needs for digital transformation and APIs for database integration on multiple applications. Cloud & Hosting Systems, Database and Virtualised Server Environments include experts in: VMWare, UNIX, LINUX, Mac OS, Windows, covering Performance Management Software, Security and much more. More.
Professional Services
Hi-Calibre created the Specialist Professional Services Division to address our clients needs for experience in C Level, PS Directors, Business Consultants and Technical Experts. We also offer Contract Services and Interim Management to complement our range of Permanent Career Recruitment Services. We offer a wide range of Business and Technical hybrid consulting experts in various vertical markets for your Professional Services Division from Financial Software to Infrastructure for Secure Storage, Cloud Computing, Enterprise Services, Datacloud, Big Data, BI for Private Cloud and Public Cloud.
Our extensive Search Database includes Business and Technical Consultants, Principal Consultants, Project Managers and Project Team Members to "hit the ground running" and make a rapid contribution. These professionals cover a wide range of disciplines and skills.
Hi-Calibre is client driven and will discuss, recommend and provide a resource solution to match your specific requirements and budgets. Solutions Include: FINTECH, ERP, CRM, BPM, Business or IT Transformation, BPR, Software Development, Big Data Management & Cloud Hosting, eCommerce & Omnichannel, Secure On-line Payments and much more… More..
Business Operations
To provide visibility and support to the Business Operations, strong Financial Management is key.
Hi-Calibre Finance have been providing this talent for decades now and can assist you. We offer extensive knowledge of Financial experts from CFO to Global Financial Controllers and the team to run the Departments and give Financial and Business Visibility of Market trends and Regional or Global consolidation etc.
CFO to Financial Controllers / Directors: Experienced Senior Financial management. Experts covering Consolidation. Setting up & managing "best practice" Policies and Governance including Shared Service Centres for UK & Europe. More..
IT Recruitment
We find the very best IT Professionals for the diverse range of Technical and IT roles. More..
Qualified Accountants such as CIMA or ACCA or ACA
HR Professionals and Recruitment Managed Services for small or larger project growth needs covering end to end Services with part-outsourcing or full outsourcing and monthly billing to suit your budgets. More..
Legal Counsel
The Hi-Calibre team have a specialist division for the recruitment of in-house Legal Counsel all Public Sector needs, including Governance for IT, GDPR, Security Issues and much more. These range from the in-house Departments of FG500 Global Leaders to Companies looking to set up a Legal Department and recruit their first in-house Legal Counsel.
We focus on searching from our own Database of Lawyers and in-house Counsel with expertise from Director level to Legal Assistant level with two plus years of expertise. More..
Procurement, ERP & P2P
Since 1988 Hi-Calibre have been called upon to search & select Procurement & Logistic Specialists which has evolved to E-Procurement, Distribution & Logistics experts.
This covers using various brands of software applications to manage UK & Global, Procurement, WPS, expenditure & deliver best practice. Various levels of experts are available to improve your costs and bottom line. More..
UK & Global Recruitment
We have true global coverage to Identify the right Experts whether its in the UK, Europe, EMEA or Asia. International Organisations have been relying on our Global reach and pre-screening services for providing high quality, highly skilled professionals to work with them in delivering on their plans. We have true global coverage More..
Executive Recruitment
We bring an extensive Network of the Senior Level Executives to deliver tangible growth and ROI. More..
Sales Recruitment
Realise your growth plans and let us help you find Senior Sales professionals on a UK and International level. More..
Marketing Recruitment
We understand Marketing and offer all levels of an IT marketing recruitment with both UK and International Professionals. More..
CLIENT SERVICES
DISCIPLINES
Contact Pauline Cox now on 01628 776255 for a friendly discussion or Mobile 07768 547798 email: pauline@hi-calibre.co.uk