148 Stockport Rd, Cheadle, Cheshire SK8 2DP
London Office: Office One, 1 Coldbath Square, Farringdon, London EC1R 5HL
t: 0161 283 2882 e: nw@ecs-ecs.co.uk w: ecs-ecs.co.uk
An unparalleled reputation for quality of service since 1998
Since its establishment in 1998, ECS Consultants Limited has built an unparalleled reputation for quality of service in the provision of innovative, workable, solutions with a strong emphasis on sustainable engineering. These values have been reflected in steady, controlled, growth built largely upon repeat commissions from a loyal client base. Read more about us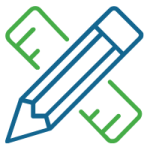 OUR SERVICES
Quality is key to our organisation to ensure customer satisfaction and this is reinforced through our ISO 9001 accreditation and our commitment to staff is demonstrated with the Investors in People 'Gold' Award accreditation. We have also achieved ISO 14001 Accreditation – the international standard that specifies requirements for an effective environmental management system (EMS) that an organization can use to enhance its environmental performance.
Design and Planning
An outline of built environment research, planning and design services including sustainable design and AutoCAD-BIM capability.
Mechanical Engineering
ECS provide Mechanical Engineering products and services including HVAC, utilities consultancy, sprinkler systems, plant room installation and thermal modelling.
Electrical Engineering
ECS provide Electrical Engineering services including security and access control, lighting, Photo Voltaic systems, passenger lift installations and high voltage protection.
Renewable Energy
Part L compliance, EPCs and all other environmentally aligned services, including biomass boilers, solar PV & thermal, air or ground source heat pumps and both wind & hydro turbine systems.
Surveys & Reports
We offer a range of building appraisal and building surveying services and offer technically robust advice. We apply our knowledge to offer a practical approach to the inspection, investigation and diagnosis of problems.
Bim & Revit
The adoption of BIM and REVIT helps ensure that clash detection is achieved as soon as possible, so that potential issues are not transferred to site during the construction process.

VIEW OUR PROJECTS