back to listings
SME Profile:

Enviraz (Scotland) Ltd
Curran House, 25 Kelvin Avenue, Hillington Park, Glasgow, G52 4LT
t: 0141 882 8440 e: info@enviraz.co.uk w: enviraz.co.uk
Welcome to Enviraz (Scotland) Ltd – Award-winning Environmental Specialists
Enviraz is one of the largest licensed asbestos removal contractors in the UK and the biggest based in Scotland. With our rigorous health and safety standards, we place the health and wellbeing of everyone in contact with asbestos as our top priority.
Working with our clients, we make sure that all our activities meet the highest standards, and effective planning minimises disruption and avoids project hold-ups. You can opt for a range of bespoke solutions, from asbestos identification to management and removal. Our specialist management team will respond to your needs at any time and keep you fully informed of your project's progress.
You'll find we have an unrivalled reputation for providing an ethical, innovative and discrete professional service. You can rest assured that we hold the highest standards of accreditation possible for training, quality and safety. Read more about us
Your project: our priority. Enviraz (Scotland) Ltd provide a range of specialist environmental services. Here are the services our clients value most:
FULLY LICENSED ASBESTOS REMOVAL
EMERGENCY RESPONSE 24 HOUR
LICENSED WASTE DISPOSAL & STORAGE.
ASBESTOS ENCAPSULATION & REMEDIAL WORKS
SPECIALIST ENVIRONMENTAL CLEANING
CONTAMINATED LAND REMEDIATION
MANAGEMENT OF DEMOLITION WORKS
SOFT STRIP DEMOLITION
REINSTATEMENT TRADES
THERMAL INSULATION TRADES

LOCAL AUTHORITY AND PUBLIC SECTOR
Enviraz have a large customer base relating to local authority and public sector work. This work involves high profile, public buildings such as libraries, council headquarters, social care premises, leisure centres, function suites and municipal buildings. Often each facility poses its own risk in relation to a building's use, occupation and history and, as a result, Enviraz have the expertise and experience to deal with all scenarios and client specifications. Enviraz appreciate that Asbestos and Asbestos removal has a certain stigma attached to it within the public eye and for this reason our work requires discretion at all times. We are experts in liaising with all relevant 3rd parties to help ensure works are carried out as smoothly as possible with the minimum amount of disruption to 3rd parties.
Enviraz are committed to providing our customers with the best possible service for the best possible price. We regularly agree key performance indicators (KPIs) and detailed schedules with our clients prior to works commencing so that we can reassure our clients that they are receiving the service they require. Enviraz Scotland Ltd are active members of the Supply Chain Sustainability School, furthering our commitment to promoting sustainable procurement within our industry and encouraging greener and more ethical supply chains. Our customers include: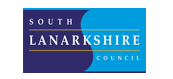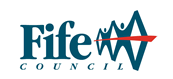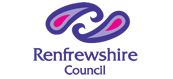 Enviraz have a wealth of experience working within educational environments, including:
Nursery Schools;
Primary Schools;
Secondary Schools;
Further Education Colleges;
Universities.
Enviraz acknowledge that works within these environs have an array of risks associated with sensitive, heavily populated surroundings. In relation to these risks, we offer our clients, a bespoke service, paying particular attention to discretion, flexibility and planning. All our operatives who attend site have been through the Disclosure Scotland background checking procedure and are highly trained in working within occupied premises. Enviraz can facilitate asbestos removal works 365 days a year, 24 hours a day to ensure we fit in with our client's schedules. This also includes reactive works for emergency / unforeseen circumstances such as vandalism, fire, flood and storm damage.
Enviraz will work alongside all other contractors on site and have the managerial skill to coordinate works causing the minimal amount of disruption to our clients. With an array of experience, from working within 1960 constructed buildings (including CLASP structures) to Victorian buildings, we can cater for every need of our clients. Enviraz support the HSE's "Asbestos in Schools" initiative, and we are one of the preferred suppliers for a variety of educational establishments.: Our customers include: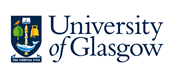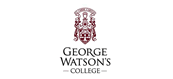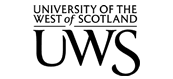 Enviraz have experience of working on a variety of building types and settings in healthcare environments. We have successfully completed works within occupied wards, laboratories dealing with hazardous substances and fully operational plantrooms and boilerhouses, providing a discreet and professional service to our clients. Over the last 40 years, Enviraz have built close working relationships with facility and asset managers within the healthcare environment, including Estates and Buildings Managers, Safety Managers and Asbestos Managers. We are experts in conducting our activities within areas occupied by patients, visitors and staff, with special attention taken to ensure that our works cause as little disruption or distress as possible. For our clients' reassurance, our operatives are subject to Disclosure Scotland checks and are trained in how to interact with 3rd parties while working within a healthcare environment.
Enviraz provides a flexible, efficient service to our clients including coverage 24 hours a day, 365 days a year. We specialise in emergency response in order to deal with any abnormal situation or circumstances our clients may experience and strive to keep their facilities functioning as normal. Our customers include: