back to listings
SME Profile:

CFA Centre For Assessment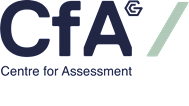 CFA Centre For Assessment
Lee House, 90 Great Bridgewater Street, Manchester, M1 5JW
T: +44 161 237 4080 E: enquiries@centreforassessment.co.uk W: centreforassessment.co.uk
CFA Centre For Assessment
Centre for Assessment is a leading specialist in certification, assessment and training services, delivering audits and assessments both nationally and internationally to thousands of clients.
As a UKAS accredited body and trusted delivery partner for the Cabinet Office and the Law Society, we are committed to delivering a client-focused and robust audit or assessment at a competitive price. Centre for Assessment is always pleased to discuss your requirements in detail to provide the best possible services to you.
Our public sector clients, many of whom we have worked with over many years include large Whitehall departments, local councils, police forces, probation services, pension centres and many more. They all refer to the value that a nationally-recognised accreditation adds to their work, both as an acknowledgement of quality and as a tool for continuous improvement. Of particular interest to public sector bodies are Customer Service Excellence and the innovative new Valuing People certifications.
CERTIFICATION SERVICES
Please click on the links below for more information
The Government quality Standard for customer-focused organisations.
A framework for effective people management
Developing people beyond legislation
Excellence in legal practice management and client care
An assurance framework for information security