back to listings
SME Profile:

Pearl Print Management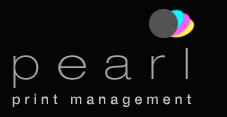 74 Lightman's Walk Prospect Quay, Point Pleasant, London SW18 1PS
T: 020 8875 9160 E: andrew@pearlpm.com / info@pearlpm.com W: pearlpm.com
Welcome to Pearl Print Management
Great value, quality and service
Always passionate about print from producing one poster to one million copies of a catalogue and everything in between!
Delivering quality print is just a part of the service, it goes a whole lot deeper than that...
Founded in 2005 by Peter Cooper and Carl Vosper, Pearl Print Management is now widely recognised as one of the leaders in its field – who's mission is 'providing a growing list of companies with comprehensive print and mailing solutions that deliver real benefits in terms of quality, efficiency and economy.
You'll not only have immediate access to the substantial cost savings of our bulk buying, you'll also enjoy the benefits of specialist services from a roster of trusted suppliers and wide-ranging support at every stage of the process – all with the single-minded aim of enhancing the impact and value of your marketing collateral and maximising the return on any campaign you undertake.
We only place our print with efficient, proven, quality driven printers
We can advise on the most suitable paper choices for individual jobs
We source the optimum postal solution whether it's Royal Mail or DSA carriers
We will provide peerless support throughout the duration of each project
In short, the professional partner you need to make print as persuasive, productive and predictably successful as possible.
Simply judge us by the company we keep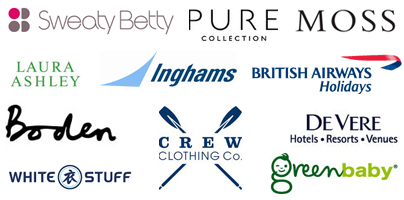 Services:
Print Management, Mailing and Fulfilment. Catalogues, Magazines, Direct Mail, Brochures, Stationery, Newsletters, Leaflets, Flyers, Annual Reports, Journals.
Digital Print:
Variable Data, Short Run Printing, Point Of Sale, Roller Banners, PVC Banners, Exhibition Panels, Large Format Printing.
Proven management systems, cutting costs and improving quality
To meet increasingly stringent demands of quality and scheduling, we've put in place the complete range of project management procedures – tried and tested over time to ensure that each and every job proceeds smoothly and successfully from initial briefing to final fulfilment.
Regular pre- and post-production meetings so that everyone knows exactly what's expected of them at every stage.
Continual liaison with all supplier chain stake holders through reproduction and colour agencies to paper mills, printers and mailing houses.
Suppliers regularly checked for quality procedures and control.
Dedicated Pearl contact on call 24/7 to answer queries, solve problems and provide complete peace of mind.
Assured levels of high performance through direct access to owners and managing directors of suppliers – virtually unique to Pearl.
Extensive press passing as part of our service to ensure highest quality colour and finished product.
In-depth briefing of suppliers and constant monitoring of critical path dates.
Proven track record of producing catalogues, brochures and other large productions on time and on budget.
Making the environment a priority, needn't cost the earth
Where print related environmental issues are concerned, we can provide all the necessary expertise to help you achieve the standards to which you aspire – supplying paper from sustainable sources and using processes and techniques which make the minimum impact on the world around us. So you can be sure you're doing everything possible where your corporate responsibilities lie and your marketing material will express that commitment in a clear and visible way.