back to listings
SME Profile:

H Timmins Group Ltd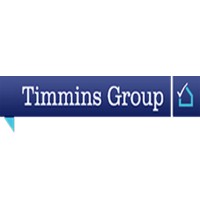 Unit 6 Langham Street, Ashton-Under-Lyne, Greater Manchester, OL7 9AX
t: 0161 230 8877 e: info@htimminsgroup.co.uk w: htimminsgroup.co.uk
Welcome to Timmins Group Ltd
Timmins Group Ltd are a unique family run business based in Manchester and currently carrying out work, including fire prevention and protection, throughout the UK. At Timmins Group Ltd we pride ourselves on being a flexible and forward thinking company that will tailor our services to meet the clients' expectations and specific needs. Read more about us
OUR SERVICES
At H Timmins Group Ltd, we aim to deliver a single point of service for all our clients' needs providing innovative and practical solutions to any problems. We pride ourselves on delivering a complete and professional service to all customers whether they require a simple maintenance project or a complete project management service including site surveys, associated groundwork requirements plus all construction planning and installation.
We employ skilled construction and property maintenance experts to carry out a vast range of services to a very high standard.
General Construction
Timmins Group carries out reactive works and pre-planned maintenance across a diverse sector, ranging from utility sites, civil government buildings, schools, student accommodation and office environments. We are also pre-planned maintenance on these sites.
Refurbishment
We have years of experience carrying refurbishments on commercial sites, schools, local government sites, civil government buildings, the rail industry, leisure industry, carrying out small toilet refurbishments to full building refurbishment. Timmins Group can also carry out split packages if required.
General Maintenance
Timmins Group can take care of all your general fabric maintenance both internally and to the external fabric of the building, roofing, brickwork, joinery, plumbing, plastering, electrical, flooring, decoration, ceiling & partitions, fencing, civil works.
Passive Fire Protection
Timmins are BMTRADA and Association of Specialist Fire Protection accredited to carryout passive fire protection to ceilings, walls and floor breaches after installation of data and electric cables, M&E ducting and heating and plumbing pipework.
Fire Door Installation
We are Firas accredited to install timber fire door systems in public buildings i.e. schools, council buildings, civil government buildings, bail hostels , industrial sits, commercial sites, healthcare and care home environments. Timmins will survey, install and certify the installations to industry regulations.
Fire Door Maintenance
Timmins Group can provide all your maintenance requirements in relation to timber fire doors, making sure they are up to present legislation, this includes refurbishing ironmongery, modifying the door, installation of vision panels, ease & adjusting, replacement and installation of cold smoke seals and intumescent strips and checking all gaps and intumescent strips are fitted behind hinges etc.
Firas accredited to survey, maintain and install timber fire door systems and certificate on completion.
Passive Fire Protection, Timmins Group are BMTRADA & members of the ASFP (Association of Specialist Fire Protection)
Reactive call outs, pre-planned maintenance and project works
Aluminium reception, door & window installers
Gates, barriers & roller shutters installers
Joinery and carpentry
Suspended ceilings
Groundwork, drainage and specialist surfacing
Proprietary temporary steelwork for refurbishment (PTS)
Partitioning
Painting and decorating
Roofing and guttering
M&E
Glazing and tiling
Metalwork
Brickwork, plastering/rendering
Floor laying and acoustic flooring
Full project management including planning & installation
Refurbishment
Electronic & Thermal Leak detection
OUR SECTORS
Civil Government
Local Government
Retail
Home Office
National Probation Services
UKBA
Bail Hostels
Passport & Identity
National Police Improvement Agency
Banking
Commercial
Residential
Education
Rail
Utilities
OUR ACCREDITATIONS