back to listings
SME Profile:

Evolution Construction Group Ltd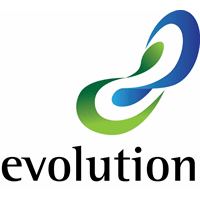 18, The Pavilions, Avroe Crescent, Blackpool, FY4 2DP
We are Evolution
We're setting the standard for electrical design in new-build developments. We're creating social housing that doesn't look like social housing for local authorities who know the level of quality we can achieve on limited budgets. And we're transforming the way you manage planned and reactive maintenance.
Evolution was founded by John Fitzgerald in 2011. True to our name, the company rapidly developed from its origins in domestic aerial and satellite installation into a successful and well-established electrical contractor, and then a full-service building contractor.
Taking pride in the projects we undertake and confounding expectations about what is possible on a given deadline or budget are the values that have always underpinned our work. It's why major corporate and public sector clients trust us with their flagship projects. Trust us with yours.
OUR SERVICES
We have a range of services, designed to meet all your building and electrical requirements.
Evolution's approach to each project is as unique as are our customers. We've worked closely with our clients to ensure all our designs are 'tailor-made' to suit individual client requirements and provide designs that are well thought out, cost effective and meet our clients' requirements. We deliver a close, personal service to each client and through a thorough consultation process, we aim deliver the very best in electrical design.
This approach makes Evolution ideally placed to bring a wealth of valuable, bespoke experience to your project. Our experience adds value to all our projects and allows us to use innovation appropriately for success.
Our methodology
Maximising value and function: Do more - and do it for less. It has effectively become our mantra, and one we apply to every electrical design. We're always looking for ways to design additional value into the project - and design out cost. It's why so many local authorities and social housing providers now make Evolution their partner of choice.
We're only as good as our people: Our strength lies in our people and you will be working with some of the best electrical design engineers. Our people's knowledge is based on years of experience to bring you the latest technology and the finest skills for the job.
Environmentally Conscious Design: We specialise in the field of low-energy design, we innovate using the latest energy-saving technology to provide an energy efficient design that's more cost effective. The focus is always on your requirements, the people who will use the building and place their comfort. These principles are at the heart of our designs and is fundamental to the success of all our projects.
Beyond design: With design specification approved, we'll create, install, test and maintain the lighting, power, fire, communications and safety systems in your industrial, commercial or residential space.
Lots of electrical contractors describe themselves as 'full service'. At Evolution, full service is a reflection not just of the breath of projects we undertake, but our approach to every one. We maximise client value. We are our client's partners, working to deliver smart, cost effective solutions to the challenges every development faces. Of course, we are uncompromising about electrical safety.
We'll be with you from design to handover, and our track record of success spans from commercial properties, social housing and vast new build housing developments.
Electrical Contracting with Evolution
More than electrical: Electrical may be a core element of every refurbishment or new build, but the project is far more cost effective when you can entrust the entire electrical project to one provider. That's why we do more – from testing & inspection, audio & visual, fire and security, CCTV and data communication. Talk to us about your requirements beyond electrical Installation.
EV Electrical Vehicle Chargers: With the UK government pledge to bring all greenhouse gas emissions to net zero by 2050, not to mention the recent technological upgrades in style, affordability, and practicality, the popularity of electric vehicles are on the rise. To ensure that all of your electrical needs are met, we now offer electric vehicle charging station installation and upgrades. Whether you have just purchased an electric car and require a charging station installing at your home or business, or electric vehicle chargers are required as part of a wider development, our electric car charger installation process will ensure you have all the information and support you need to make a seamless transition to an electric vehicle.
Ceiling replacements: Ageing buildings tend to hide a multitude of defects – not least in the ceiling. Ask us to carry out electrical installation of ceiling lights, sensors or alarms in your premises and if the ceiling is crumbling or otherwise damaged, we'll be able to replace it.
Electrical contacting everywhere: You'll find Evolution installing the electrical connections in temporary site cabins, managing the testing and maintenance of social housing developments, maintaining care home and nursing home electrical systems, and much more. Whatever your electrical challenge, talk to Evolution.
There's more to reactive maintenance than a quick fix. We know that when we put things right, we're not just fixing the problem – we're protecting the relationship between you and your tenants, pupils, patients and customers. That's why we do more to ensure we leave them happy.
It's all about priorities
For the clients we work with, what constitutes as an emergency can look very different depending on the sector you're in. A fault that needs a swift response in one sector could require even greater urgency in another.
That's why, at Evolution, not only do we prioritise reactive maintenance work according to the severity of the problem, we also prioritise it based on the effect it has on your customers and tenants too.
Talk to Evolution about:
7 day service: Our engineers are on hand every day of the week. So if it's a fault that requires a rapid response, we'll be there.
Tailored responses: Not every fault is a crisis. That's why we offer varying responses (4-hour, 24 hour and 7 day), tailored to the things that matter most to your organisation and your customers, clients and tenants.
The right fix: Evolution's engineers have the skill and experience to ensure that a short term fix doesn't create long term costs. From locks to leaks to lights, we'll ensure the work we carry out is not just a quick fix, but the right fix.
More than fault fixing: There's little point making a quick repair without addressing the underlying fault. So to ensure that the problems we fix stay fixed, we'll always look for root causes and if we identify a larger issue, we'll explore ways of overcoming it with you.
Evolution's refurbishment team provides integrated property refurbishment to both the public and private sector, with particular expertise in housing and public buildings.
Our refurbishment team works across the North West with years of experience within the affordable housing sector. We carry out planned refurbishment to a variety of property types.
We work in partnership with Housing associations, social landlords, local authorities, and large building contractors to deliver planned refurbishment works. We work across a range of contracts that vary in scope from £5k to over £1 million.
Approach evolved
We provide our clients with a flexible service focused on individual and local needs, delivered by a dedicated and multi-skilled professional workforce. We strive for the highest standards, focussing on delivering our services right first time and by embedding a customer focused culture where our people feel valued and empowered to do their jobs to the best of their ability.
Talk to Evolution about:
Refurbishment at every scale: From new bathroom installations across your housing portfolio to complete conversions of disused and derelict houses, hotels and other buildings for use as houses of multiple occupancy, Evolution's expertise covers projects of every scale and ambition.
Refurbishment for every purpose: Residential, commercial, office or industrial, talk to us about making the most of your project.
Engineering value: For many of our clients, our ability to innovate and make smart use of a building's potential enables them to deliver more for their tenants - and more value from the project.
Concept to completion: From design stage to handover, choose restoration or refurbishment with Evolution and we'll make every project easier to manage.
Flagship properties: Ask us to take on the refurbishment or renovation of your property and you will work with a team who work hard to eke out every last bit of value and quality from your project. That level of personal involvement and attention to detail is why so many of our refurbishments have become flagship properties for our clients, and benchmarks of quality for their respective sectors.
Value and quality: A showpiece refurbishment doesn't have to break the bank. Challenge us to deliver exceptional quality on a frugal budget.
PROJECTS
Every day, Evolution engineers and contractors are busy building, refurbishing, rewiring, repairing or maintaining buildings near you. Here's just a sample of what we do – and how we do it.
Engie - Irwell Valley
Blackpool Housing Company – Reads Avenue
Royal approval for Blackpool Council's flagship social housing project, and 1% of spend returned to be put towards good causes. View full case study
Engie - Sahara Fold
Converting a housing scheme manager's apartment into two separate sheltered housing units. View full case study
Galliford Try - Chase Park
How we managed electrical installation for Galliford Try in 158 properties across a housing development that straddled two local authorities. View full case study
My Blackpool Home - Reactive Maintenance
How we brought a fresh approach to estate maintenance management for a Blackpool housing organisation… View full case study
Blackpool Housing Company – Park Road
How Evolution tackled the practical challenges of creating quality private rental accommodation on a tight budget whilst also restoring a dilapidated Blackpool townhouse to its Victorian grandeur. View full case study
Ring Stones - Priory Chase
Electrical design and installation for a new housing development by Ring Stones for Calico Homes, on behalf of Burnley Borough Council. View full case study