10 Silver Birch Way, Farnborough, Hampshire, GU14 9UP
t: 07852 193533 e: melanie@melbecevents.co.uk w: melbecevents.co.uk
Welcome to Melbec Events
Pulling together the right people, at the right time and in the best setting, takes work, commitment & experience. Whether you're tying up valuable resources identifying and attending conferences and events and want to fine tune where you go and what you do there, or, if you want to run your own event - award ceremony, exhibition, summit, workshop or more intimate client dinner, product launch or pitch - we'll work with you to develop a concept that works and that delivers a real return on investment.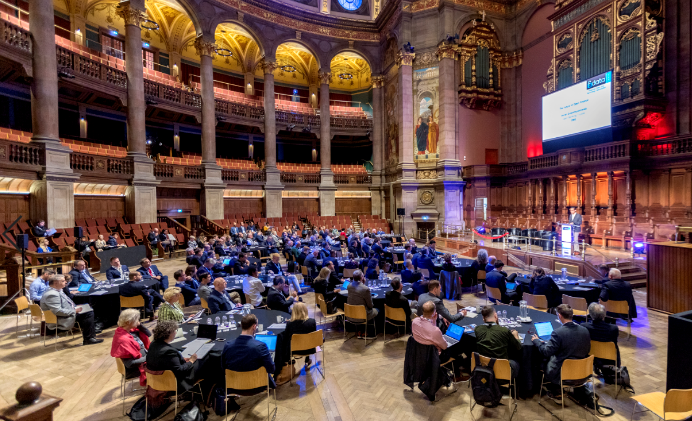 With a combined experience of over 35 years in events and publishing including; event conception; logistics; speaker management; marketing and sales, we really do offer the whole package. We can free up your resources and time by managing part of, or the whole process for you.
We only work with a small number of organisations at any one time, so that you can be sure that your events get the energy, professionalism and enthusiasm they need. Whatever the task, size or type of event, our cast iron commitment to you is that making your event a success is as important to us and it is to you. Visit the MelBec Event's LInkedIn page here: linkedin.com/in/melbec-events-2b3313177

OUR SERVICES
Please click on the links for more information on each of our services:
Virtual Events: Webinars & conferencing
With the ever-changing event landscape, and an increasing demand to be communicating with customers through these uncertain times, now is the time to think about virtual events and communications. Why not think about running a series of webinars?
Webinars and online conferencing are great ways to raise awareness and keep your brand relevant as well as to generate valuable sales leads. MelBec Events has a vast amount of experience hosting and running webinars with global audiences. We will help you plan your content and invite your speakers, source your audience, market your event and develop your presentation slides, as well as collect data for those that viewed it live and retrospectively. We can provide options for different types of webinars including live streaming, presentation only and pre-recorded future hosting, all with their own unique branding elements.
We can also help you to look longer term, working with you to develop a virtual event strategy aligned to your business objectives.
Bespoke Event Production and Management
Many of our clients see their own events as vital part of their marketing and business development strategies but don't have the time, resources or expertise in-house to do it themselves - so we do it for them! If this is the case for you, we have vast experience in all aspects of event development, strategy and execution. We can help you manage your event progress or we can do it all for you. Read more
Not only can MelBec support you attending trade shows and exhibitions, we can deliver the whole event independently or work with you to delivery it. From floor planning to commercial execution, MelBec can deliver all your event needs. Clients have included Cisco, George P Johnson and Gartner.
MelBec Events can:
Identify the best venue options in the right location
Set out an event budget and project plan
Develop and deliver a solid marketing strategy
Produce an active floor plan for the space, identifying the best positions for tiered sponsors, catering, staging, seating etc.
Devise a commercial plan that is inline with the event budget and objectives, setting out a range of sponsorship products, packages and opportunities
Approach commercial and strategic partners, securing the right sponsorship deals whether that be stand space, speaking opportunities or merchandise sponsorship
Work with each sponsor ensuring they have the booth they want, be that through location, graphics, furniture etc.
Be onsite for event delivery
Manage all follow up communications including feedback and sponsorship rebooking
Trade Show Management and Support
Getting you to the right events, at the right time and for the best price.
We understand how challenging and time consuming it can be to identify the events that really do deliver. We can free up your resources and time by managing the whole process for you. From sifting through the possibilities and negotiating the best price and package to promoting your attendance, arranging the logistics for you and your team to attend, and even manning the stand and generating leads. Read more
Sales and Business Development Support
Local Business Development Planning: Once we have a thorough understanding of your products and services, your culture, business objectives and aspirations, we can work with you to research and define the size and scale of the opportunity in the UK market. We can then work with you to define and refine your pitch, marketing material and strategy for different potential vertical markets and jurisdictions.
Setting up localised sales team: Getting the right team in place is always a challenge. Whilst delivering sales results, MelBec can also be your contact on the ground, contacting agents, sifting through candidates and conducting first round interviews, so that your time is spent selecting from the best of the best. We can then help with training and support as your team get settled in.
Local Business Development/Account Management: Whilst you look to recruit a team, for bespoke projects, covering leave of absence... whatever/wherever your gaps, MelBec can step in, learn quickly and provide consistently high standards and a professional approach. From lead generation and introductions to meeting scheduling or representation at industry events, we can provide interim solutions - performing on our own or as part of a wider team. Your business is as important to us as it is to you.
READ WHAT OUR CLIENTS SAY ABOUT US