back to listings
SME Profile:

Specialist Human Resources Ltd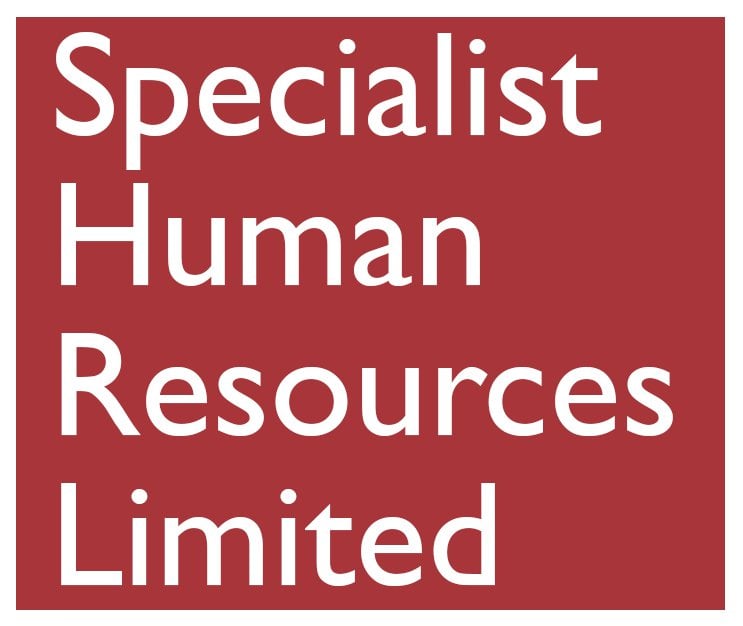 Specialist Human Resources Ltd
9 Millbrook Close, North Hykeham, Lincoln, LN6 9TA
t: +44 (0) 1522 688869 e: george.kemish@specialisthumanresources.co.uk w: specialisthumanresources.co.uk
Welcome to Specialist Human Resources Ltd. With previous experience of managing every aspect of business administration in fast moving, multi-skilled and unionised environments, we are able to provide a unique HR Business Partnership when assisting in the setting of HR strategy as a part of the overall business planning process. Sitting in with the business planning team, we are able to ascertain the HR requirement needed to achieve each business goal. By highlighting the HR requirement against each individual goal set in the organisational strategy document, and in planning HR strategy as part of a cross-departmental process, there will be a more comprehensive picture of inter-departmental interactions, thereby making the HR strategy easier to manage, easier to review, and easier to amend in the event of change. The HR requirements can also be cross-referred to an Appendix outlining actions and timelines, in order to provide the HR Department with a diary of events that they will need to facilitate.
We are also experienced in supporting Business Scenario Planning in times of uncertainty, ambiguity and turbulence.
As a part of our workforce planning arsenal, we have a 'cunning plan' in carrying out both strategic HR and skills audits. Our strategic HR audit includes an investigation to ascertain whether or not there is any redundancy in hours by looking at the hours available through the current workforce, and comparing these against the hours required to complete their tasks. We then look at knowledge, skills and experience that may be available to the employer, that are not currently utilised, but that may be of use in the future. Having already identified any redundancy in hours we can then look to see if, by moving people around, those hours can be utilised to make use of the knowledge, skills and experience previously identified (should the need arise). This could save on recruitment and ongoing salary costs, thereby adding a quantifiable value to the organisation. However, this is an example of just one area where we excel in providing a quality service to the client. Please see below for more information on the services that we provide.
Specialist Human Resources Ltd is able to provide consultancy services across all aspects of Human Resources Management, including (but not limited to): Operational, Transactional, and Strategic aspects of HRM, Training and Professional Development, as well as Organisational Development.
Specialist Human Resources Ltd will also provide advice on employment law in order to ensure that clients remain compliant.
Confidentiality is assured. For public sector organisations: The principal consultant has completed the Cabinet Office (National School of Government) assessments in Protecting Information at Levels 1 & 2, and holds a national security clearance to SC.
Professional indemnity insurance is provided by HCC International Insurance Company plc, and the Company adheres to the Professional Codes of Conduct issued by both the Chartered Management Institute and the Institute of Consulting.
Our services include, but are not limited to:
Organizational Design
Organizational Restructuring
Business Expansion
Mergers & Acquisitions
Project Planning & Change Management
Succession Planning
Induction Training & Employee Engagement
Staffing Reviews
Skills Audits
HR Audits
Identification and Mapping of the Value Chain – Including Inter-Departmental Interactions
Facilitating Quality Continuous Improvement Events
Organisational Design
As a HR and Business Consultancy we carry out a wealth of research and development and utilise our findings to help organisations respond to changes in the external environment with both speed and scale. In doing so we look at all the decisions that business leaders need to make in order for organisations to be successful in adding value (working back from the customer), such as choosing the right strategies, capabilities and culture. We also provide advice on leadership and accountability (at all levels throughout the organisation) with a view to improving collaboration and communication with a view to fostering innovation and creativity.
Organisational and Departmental Restructuring
Workforce planning to meet new objectives and identification of any redundancy in hours available against hours required for tasks; identification of inter-departmental interactions to support the value chain; identification of skills base and training needs; alignment of management chain with new structure; engagement of workforce with the Value Chain (working back from the Customer) to ensure that customer expectations are being met; facilitation of change.
Mergers and Acquisitions
Full HR strategy and skills audits; identify organisational and behavioural aspects that may cause disruption; identify knowledge, skills, experience available across the new organisation. Identify any redundancy in hours available. Assist in manpower redeployment or redundancy processes (if required). Alignment of inter-departmental interactions, value and management chains. Ascertain cost effectiveness of current structures (including salary variations). Align HR strategy, as part of the business planning process, to support future plans. Facilitate change. Ensure compliance with current employment law.
Project Planning
Identification of knowledge, skills, experience required by the project team. Identify hours of availability for each post over the life of the project. Calculate the number of people required to complete the project within a specific timescale. Identify manpower costs to assist with drafting of the business case (where appropriate).
Support to organisational scenarios
Assisting in the planning of organisational scenarios being utilised to plan for an uncertain future. Facilitating the use of uncertainty-importance grids, and determining HR actions that would be required in order to bring about a favourable outcome. Ensuring that such actions would not compromise compliance with current employment legislation.
Setting HR Strategy
As part of the overall business planning event, identify workforce requirements to support organisational goals. Calculate manpower costs associated with changes to the workforce. Identify any savings that may offset those costs. Draft diary of events (ie actions required, timelines and deadlines) for the HR Department. Ensure compliance with current employment law as part of the planning process.
Succession Planning
Identify time scale. Investigate advantages/disadvantages of promoting someone from within the organisation. Where decision is to recruit from outside the organisation, identify the criteria required, and investigate recruitment market to ascertain current trends. Where promotion is from within, ascertain how this might change future workforce structures, recruitment and training needs. Assist with the recruitment process (if required).
Human Resources and Skills Auditing
Investigation into the hours available through the workforce, compared to the hours required to undertake tasks, in order to identify any redundancy in hours. Undertaking a skills audit to ascertain the knowledge, skills and experience, across the workforce, in order to identify skills currently not being utilised, but which could be required in the future. Ascertaining whether there is room to restructure the workforce, so as to utilise any redundancy in hours, in order to make use of these 'new' skills (if required at a later stage) - thereby saving on recruitment, salary and training costs. Identify any additional training needs.
Salary Audits and Benchmarking
We undertake salary audits and benchmarking - for more information see our article entitled 'Salary Reviews and Benchmarking' under the Articles Tab