ide Systems
Unit 3, Swaffield Park, Hyssop Close, Cannock, WS11 7FU
t: 01543 574111 e: holly.hayer@idesystems.co.uk w: idesystems.co.uk
IDE is an integrated temporary power distribution provider with a widely recognised name in the design and manufacture of industry-leading products
We're wholeheartedly committed to the very highest standards of engineering quality in our core and bespoke solutions, and we service the UK and global export markets too.
Our unrivalled experience in temporary power stretches across a broad range of industry sectors. This enables us to respond to our clients' requests innovatively, and with great versatility. So, whether you have a technical challenge or operational goal, IDE can design a product or business support package to perfectly meet your needs.
And what's more, we can offer many additional services. These include site surveys, advice on asset optimisation, installation of fixed distribution, and added functionality to portable generators – to name just a few. Read more about us
PRODUCTS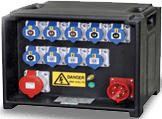 Temporary Power
Whatever your needs, we have a range of temporary power distribution solutions to support your project. Read more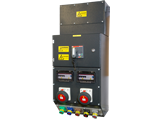 Fixed Power
Fixed Power Distribution Solutions which can be fitted inside or outside of your facility to support a wide range of applications. Read more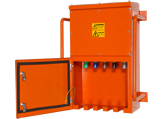 Contingency Power
A full range of temporary power distribution equipment to support generator and load bank connections. Read more

Rental
A full range of power distribution equipment, for a wide variety of applications. Read more
OUR TAILORED SERVICES
IDE is widely recognised for its manufacturing expertise; however, we offer a variety of additional services that can be tailored to your needs.
SITE SURVEYS
INSTALLATION
SPARE PARTS
CABLE ASSEMBLIES
TESTING/INSPECTION
GENERATOR MODIFICTION
SECTORS
We know your industry. You're in safe hands. Our extensive multi-sector experience allows our versatile engineers to work with you in partnership – to get to know your needs, and deliver optimal solutions for all your contingency and temporary power requirements.
Events: We work closely with you to plan and specify the right temporary power network for your project. Read More
Venues: From temporary overlays to fixed power clusters, we supply a wide range of solutions to support some of the UK's biggest indoor venues. Read More
Construction: Our products are designed to withstand the tough conditions of construction sites and are used to power site cabins, heaters, tools and plant equipment. Read More
Facilities Management: We specialise in designing fixed back-up power solutions in the event of a power outage, and temporary overlays during maintenance work. Read More
Ports / Marine: We provide specialist power distribution solutions for both onshore and offshore applications, designing our equipment to perform in the harshest environments. Read More
Generator Industry: IDE supplies changeover panels, generator connection points, cable and distribution to support a range of different projects. Our engineers can offer generator bolt-ons too, creating an integrated solution for clients. Read More
CASE STUDIES
IDE are known for creating fresh new solutions and useful features that are critical to the power distribution market. Our solutions can be used across a wide range of industries and customised to suit your needs. View Case Studies