back to listings
SME Profile:

Safety First Group Ltd

The Mount, 566 Etruria Road, Newcastle-under-Lyme, Staffordshire, ST5 0SU
t: 0845 004 2133 e: enquiries@safetyfirstgroup.co.uk w: safetyfirstgroup.co.uk
Welcome to Safety First Group Ltd
Safety First Group is a trusted provider of comprehensive Health and Safety compliance solutions. We specialise in occupational hygiene, legionella control and health and safety services. We are passionate about delivering a quality level of service and this is reflected in our ISO 9001:2015 accreditation. Our specialists and consultants are experienced in delivering compliance services for a wide range of industry sectors in the UK and Internationally. As such, we have developed the in-depth understanding and expertise required to meet niche safety requirements that are unique to each sector.
Everything we do is driven by our belief that safety always comes first. This is reflected not only in our company name, but also in our customer-focused approach. As every client is different, we take the time to understand their situation and requirements, before recommending solutions that are tailored, effective and approved. We are always striving to keep abreast of any changes or additions to health and safety law, compliance solutions and management, which is reflected in the growth of the business.
To ensure your client's business is fully compliant with UK health and safety regulations, we focus on helping you to control, eliminate and reduce short-term and long-term risks to employees within your organisation. We are known for our fantastic service and quick response time.
Compliance Solutions
Continue to operate a safe working environment with our occupational hygiene, legionella control and health and safety services. Experienced consultants and specialists deliver a quality service to ISO 9001:2015 standards in the UK and Internationally.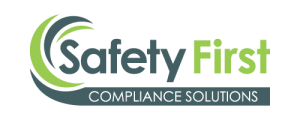 Hire & Analytics
Reliable, up-to-date equipment that helps you maintain compliance and carry out tests and assessments to a satisfactory level. With our flexible approach to equipment hire , you can hire ad-hoc equipment for either short or long term, depending on the length of your project.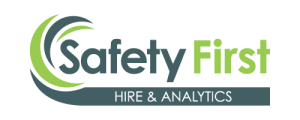 Protective Equipment
A wide range of professional cleaning chemicals and PPE products for all sectors including industrial, commercial and domestic. Expertly chosen products with a proven track record in the industry, offering high quality and durability ideal for professionals.