back to listings
SME Profile:

Industrial Software Services Ltd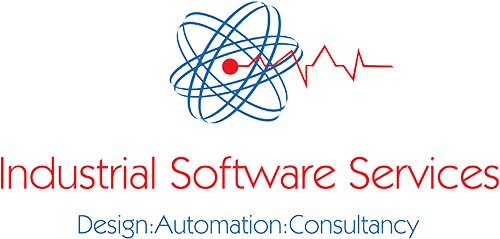 t: + 44 7771 760777 e: info@industrialsoftwareservices.co.uk w: industrialsoftwareservices.co.uk
Welcome to Industrial Software Services Ltd
Design, automation and control services for a vast range of industries. We can provide you with a complete turnkey package, for any application, in any sector.
We are a fast-growing integrated company that puts our customers at the heart of everything we do. We provide bespoke and cost-effective solutions to a wide range of industry areas, ensuring a fast and reliable service for all of your industrial design, control and software demands.
With excess of 35 years industry experience, there is no application that we have not come across before.
We have extensive experience in most fields of design and control. From the very simple control panel design and build, to the more complex and challenging, multi panel, redundant systems, demanded by today's industries.
We specialise in the full life cycle, no matter how small the application.
Our philosophy is that the client is at the heart of every job. From the first meeting and scope of supply, through to design and build, we will keep you fully updated right through to implementation and final sign off on site, if required. As part of our scope, we can also offer a full consultancy service to advise our clients in the most economical and best practice methods, to ensure a cost efficient, quality solution.
Why choose us?
Attention to detail is paramount.
We will always ensure that the client specifications are at the forefront of our scope but will discuss and advise, where necessary, to give the client the best possible solution available. Whatever the requirement, you can rest assured that no matter how big or small the challenge, we will apply the same commitment and dedication across the board.
How we work
We will design and build your application, and project manage it through its entire lifecycle
The design of control systems incorporating simple relay logic, to complex redundant PLC systems that integrate drives, temperature control, process monitoring, site acquisition systems, data management etc., is our speciality.
We will design and build your application, and project manage it through its entire lifecycle, incorporating industry best practice as always. If required we can commission your systems on site and provide technical sign off.
Our full turnkey solutions include individual control panel design and build through to complex full site systems utilising PLC, SCADA, DCS and Multi I/O applications.

We offer full software coding solutions with client witness and sign off on and off site. On site commissioning and start up are also available along with a full aftercare solution. If required individual site visits can be accommodated on standalone systems and controls to fault find and repair existing systems, whatever the vintage.
SOLUTIONS
Design Solutions
Whatever the requirement, you can rest assured
Professional design services for your control and electrical requirements. From simple control panel applications, to the highly complex, multiple PLC systems of today's world. Whatever your requirement, we can accommodate your needs.
Automation Solutions
Commitment and dedication across the board
With a vast knowledge and understanding of industrial, process, building, switchgear and power generation automation solutions, we can service your needs. Ranging from the ordinary control applications with minimal I/O, to the multi redundant PLC's with tens of thousands of control points and complex drive applications. Automation is our speciality.
Consultancy Solutions
Based on industry best practice as always
We have in excess of 35 years' experience in the industrial and control arena, meaning we can help you with your next project(s). We offer a full consultancy experience from initial concept, right through to design and build, on site commissioning and testing. Using our consultancy expertise will give you the peace of mind that you are in safe hands.
The industries we work in, include:
Chemical
Water Treatment
Extrusion
Power Generation
Electrical Distribution
Plastics
Warehousing
Building Control
Process Control
Power Management Systems