back to listings
SME Profile:

Generator Power Systems
3 Warners Mill, Silks Way, Braintree, Essex, CM7 3GB
t: 01376 512111 e: sales@generatorpowersystems.co.uk w: generatorpowersystems.co.uk
Industrial power solutions you can depend on
Generator Power Systems are an ECA registered company that specialises in the supply, installation, commissioning, repair and servicing of diesel backup and emergency power systems.
Our dedication to maintaining a robust solution to your emergency power means we offer 24/7 callout with our maintenance contracts, and are always ready to offer recommendations on improving your standby power system.
We believe in integrity, common sense and honesty, driven by the continuous desire to succeed for our customers.
Generator Power Systems Ltd. is a dynamic, flexible and reliable organisation that is dedicated to providing robust power solutions across a range and magnitude of businesses. We are growing significantly each and every year, building lasting relationships with our client base and creating a name for ourselves throughout the UK and the international power supply industry.
We are also fully accredited by the ECA, which means that we comply with their code of fair trading, are regularly assessed, and recognised as an outstanding supplier of standby power services.
Based in Witham, Essex, we are highly mobile, with both local and national coverage for maintenance contracts and turnkey solutions. We are able to efficiently tailor our expertise to each individual client's need, and are pleased to have established a reputation as a reliable and consistent contractor. Outside the UK, Generator Power Systems Ltd. has been the first port of call for many international businesses looking for cost effective management and commissioning of their prime power systems. Read more about us
Accredited
You can be sure that all our work is carried out to the highest environmental, quality, and safety standards. View our Accrediations
Experienced
With over 75 years of combined experience in our specialist engineers you can be confident in us.
Up To Date
We pride ourselves in providing the best, most reliable equipment possible with strong industry partnerships.
SOLUTIONS
CONTROL SYSTEMS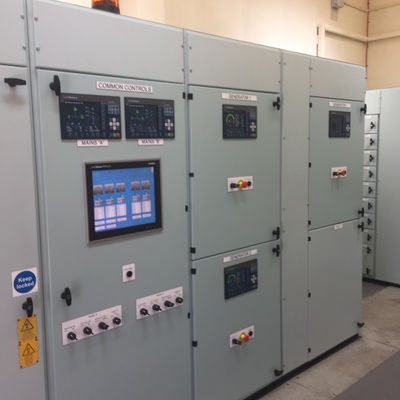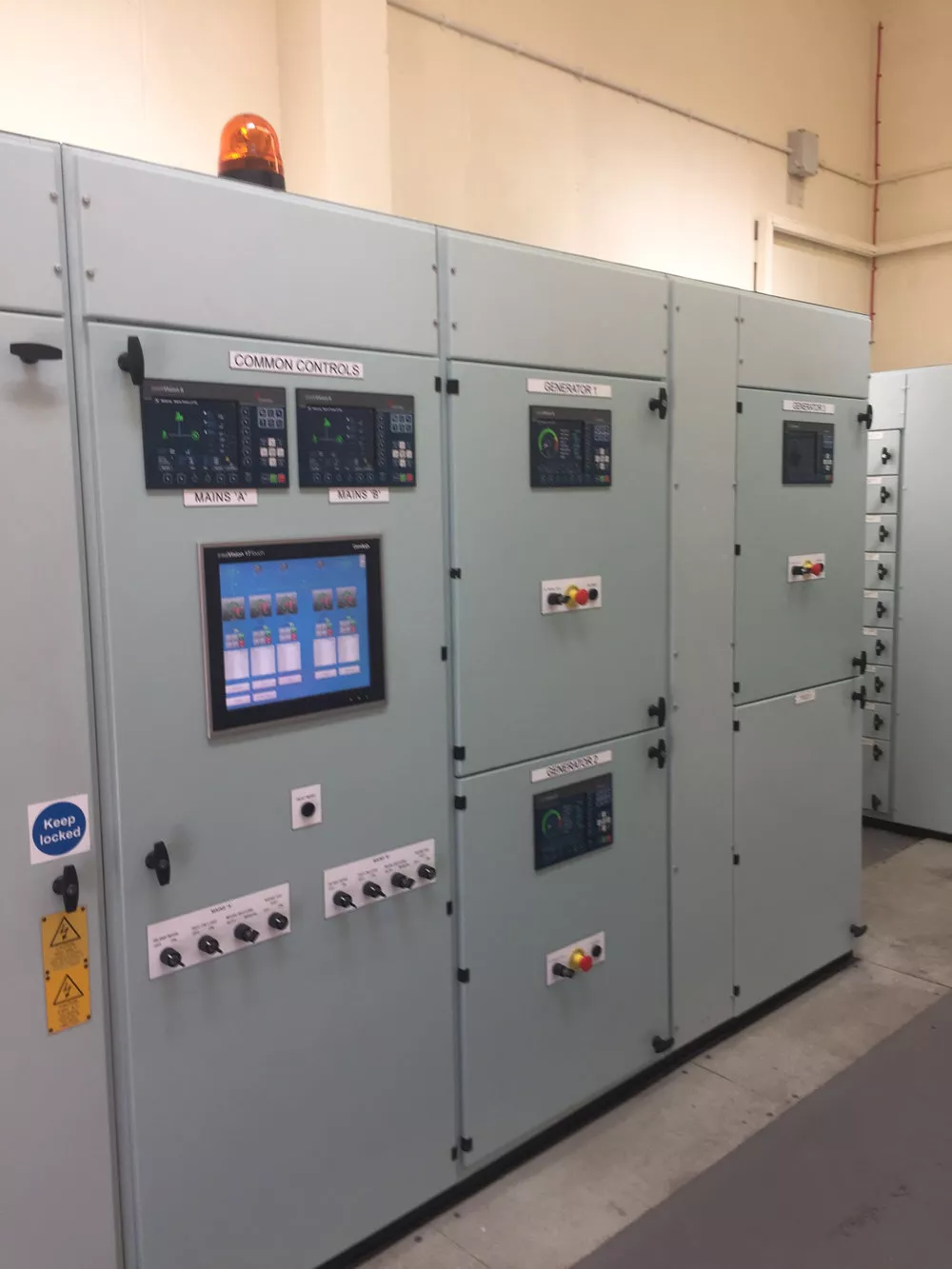 Bespoke Builds
includes all control systems such as Auto and Manual PLC based synchronising panels and AMF/ATS panels with switchgear as necessary for synchronisation and changeover operations.
Support
We offer annual service contracts covering the maintenance and repairs required on your complete generator setup, in particular inspecting control panels for signs of wear or damage and conducting a full mains fail test
TURNKEY
Installation
Our expertise in the complete supply and install of diesel generators and uninterruptible power systems (UPS) allows us to turn your requirements into reality.
Ground works
For any installation project, Generator Power Systems have the ability and breadth of expertise to be able to deliver a complete install, including providing approved sub-contractors to complete the necessary ground works on-site.
Commissioning
Once we have completed your generator installation, full demonstration and testing of the work is done before handover of all documentation including instructions and manuals.
Sound Attenuation & Multi-set Synchronisation
With renowned expertise in multi-set syncronisation, providing safe and reliable synchronisation to the mains electrical supply, along wiht full sound attenuation to meet your requirements.
GENERATOR SUPPORT
Service Contracts
Comprehensive testing and maintenance plans are tailored to both your requirements and the needs of your power supply system, and are therefore individually priced.
Fuel Polishing
As well as the standard inspection and replacement of vital components, diesel fuel analysis is also carried out during every service.
Testing and Loadbanks
As part of an ongoing service contract Generator Power Systems can also develop a proactive testing routine and provide recommendations to avoid any future power failures.
24/7 callouts
Generator Power Systems can offer a competitive 24/7 call out service to our maintenance contract customers.