Thursday 19 Mar 2020 @ 16:20
Big Lottery Fund
£1.5m National Lottery boost for Scottish groups
Over 220 arts, sports and community groups across Scotland, are sharing in a National Lottery cash boost of £1,570,035 announced today (THURSDAY 19 MARCH).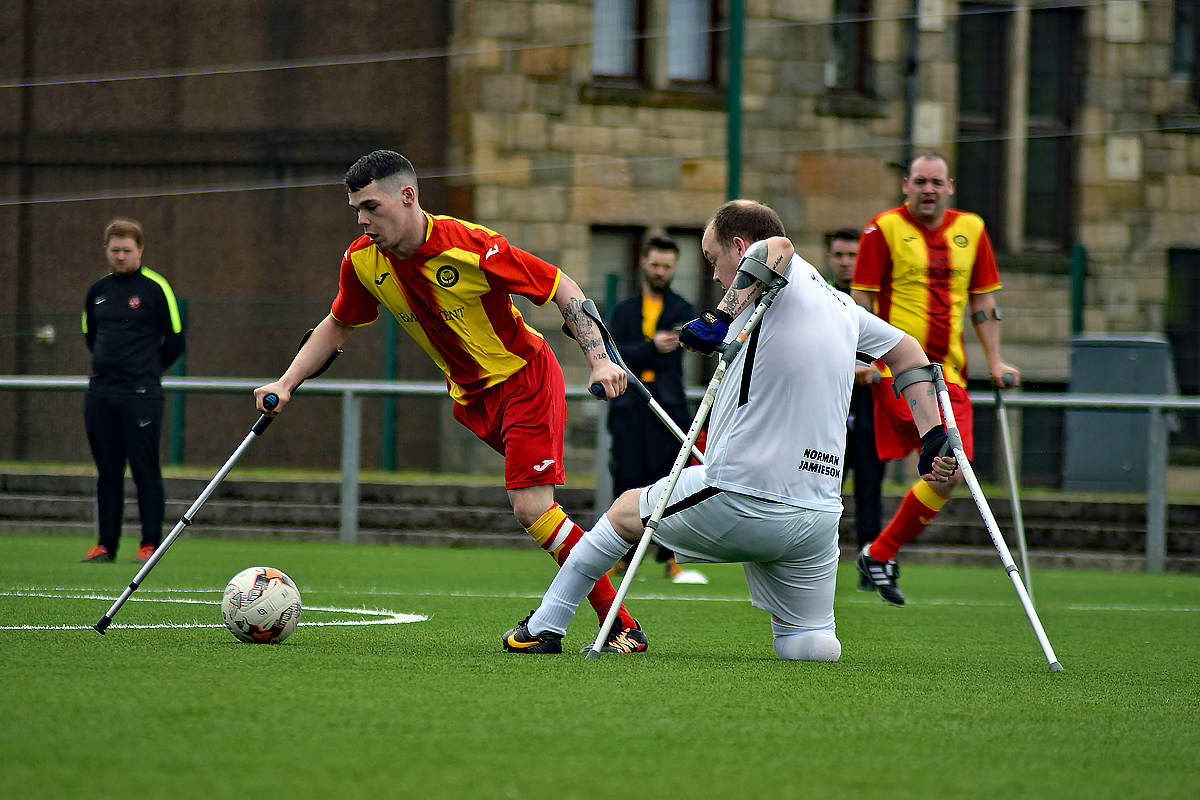 The funding comes from National Lottery Awards for All Scotland – a quick and simple way to access small National Lottery grants of between £500 and £10,000. Details of all the awards made in your area are available here.
Thanks to an award of £6,552, the Amputee Football Association Scotland will be able to appoint a Development Officer who will with both the senior and junior teams over the next 12 months as they prepare to take part in major events in Scotland and Poland.
Ashley Reid, Founder and CEO, Amputee Football Association Scotland, based in Glasgow, said:
"This is an enormously exciting year for amputee football in Scotland. Not only will we host the nation's first ever junior residential ever junior residential football camp, but we will see our Scotland squad compete for the first time in the Amputee Football European Championships in Krakow in September.

"Neither of these life-changing events would be possible without the support of The National Lottery, which has given us the means to grow the game of amputee football in Scotland from grassroots to international level."
Dundee City Disability Sport will use their award of £7,500 to run training sessions for all of their coaches which will help them deliver a wider range of sporting activities for people with physical, learning and sensory disabilities across the city.
Stuart Gray, Chairperson, Dundee City Disability Sport, said:
"On behalf of everyone we would like to express our gratitude to National Lottery players for this wonderful award.

"This funding means we can work with our member clubs to develop new programmes, support coach education and buy much needed equipment."
An award of £9,790 means that Elgin Amateur Athletic Club can celebrate their 50th birthday in style by taking their athletes to training camps in athletic venues across Scotland to use their facilities. The club will also be able to organise a series of events later in the year for the wider community to join in the celebrations.
Scott Hamilton, Head Coach and Chair, Elgin Amateur Athletic Club, said:
"We have nearly 100 members with 40 competing regularly at a high level. These camps will provide them with the skills and experience they need to take it to the next level.

"This funding is essential for us and now we are looking forward to the year ahead and to celebrating our half century as a club with lots of excitement and hope for the future."
A National Lottery Awards for All Scotland spokesperson said:
"This is National Lottery money making a real impact in communities across the country. The variety and scope of the 222 groups receiving funding today showcases the wide range of projects that can be funded through this programme and the difference that the smallest amounts of money can make."
National Lottery Awards for All Scotland awards grants of between £300 and £10,000 to local groups. To find out how what it could do for your community visit our website https://www.tnlcommunityfund.org.uk/ or phone 0300 123 7110.
Notes to Editors
National Lottery Awards for All Scotland is a joint awards programme from The National Lottery Community Fund, Creative Scotland and sportscotland.
National Lottery Awards for All Scotland makes grants to help people take part in arts, sport, social, environmental, health related, educational and other community activities.
National Lottery Awards for All Scotland welcomes applications and focuses on funding smaller organisations with an annual turnover of less than £250k (except for schools).
Since The National Lottery's first draw took place on 19 November 1994, more than £40 billion has been raised for good causes in the areas of arts, sport, heritage and community.
The 25th birthday is a moment to celebrate the extraordinary impact The National Lottery has had on the UK, and to say thank you to National Lottery players for contributing around £30 million to good causes every week.
The National Lottery has made more than 5,500 millionaires but its primary purpose is giving to good causes - over 565,000 individual grants have been awarded across the UK, that's the equivalent of 200 life-changing projects in every UK postcode district.
Latest News from
Big Lottery Fund