Wednesday 27 May 2020 @ 14:33
Big Lottery Fund
£1.8million National Lottery funding helps families get vital support
The National Lottery Community Fund is today announcing over £1.8 million of grants to more than 100 projects, helping them tackle the issues affecting families and communities across Northern Ireland during the COVID-19 pandemic. For a full list of grants, please see attached table.
More than half of the projects funded are directly supporting mental health and reducing isolation by keeping people connected when physically apart and reaching those who need the most help. This includes providing activity packs for older people, a virtual befriending service and counselling.
Families caring for children with a disability have found this time particularly challenging. Sólás, based in Belfast, is using a £277,386 grant to run their 'Frame' project over the next three years, supporting children and young people who live with a sibling with additional needs. They are currently helping high risk families who are struggling during COVID-19 by providing three hours respite care for the child with a disability.
Donna Jenning's 12-year-old son Micah has being going to Sólás for the last eight years and said the respite care has been crucial for her family. Her 9-year-old daughter Tabitha also takes part in their Frame project.
Donna said:
"Micah has autism, a severe learning disability and challenging behaviours and relies on a lot of structure, a lot of familiar places, people and activities to help him through the day. This has all been suddenly taken away and he's really struggling and we've seen a spiral in his behaviour and anxiety levels. That means life is very hard for us as a family.

"We are so thankful to The National Lottery Community Fund who have allowed Sólás to put everything in place to help families like ours during these uncertain times. He's safe and he's happy at Sólás, we don't have to worry because we trust them. When Micah's there it gives us time to breathe, time to spend quality time with our daughter. It is a really brilliant for us all."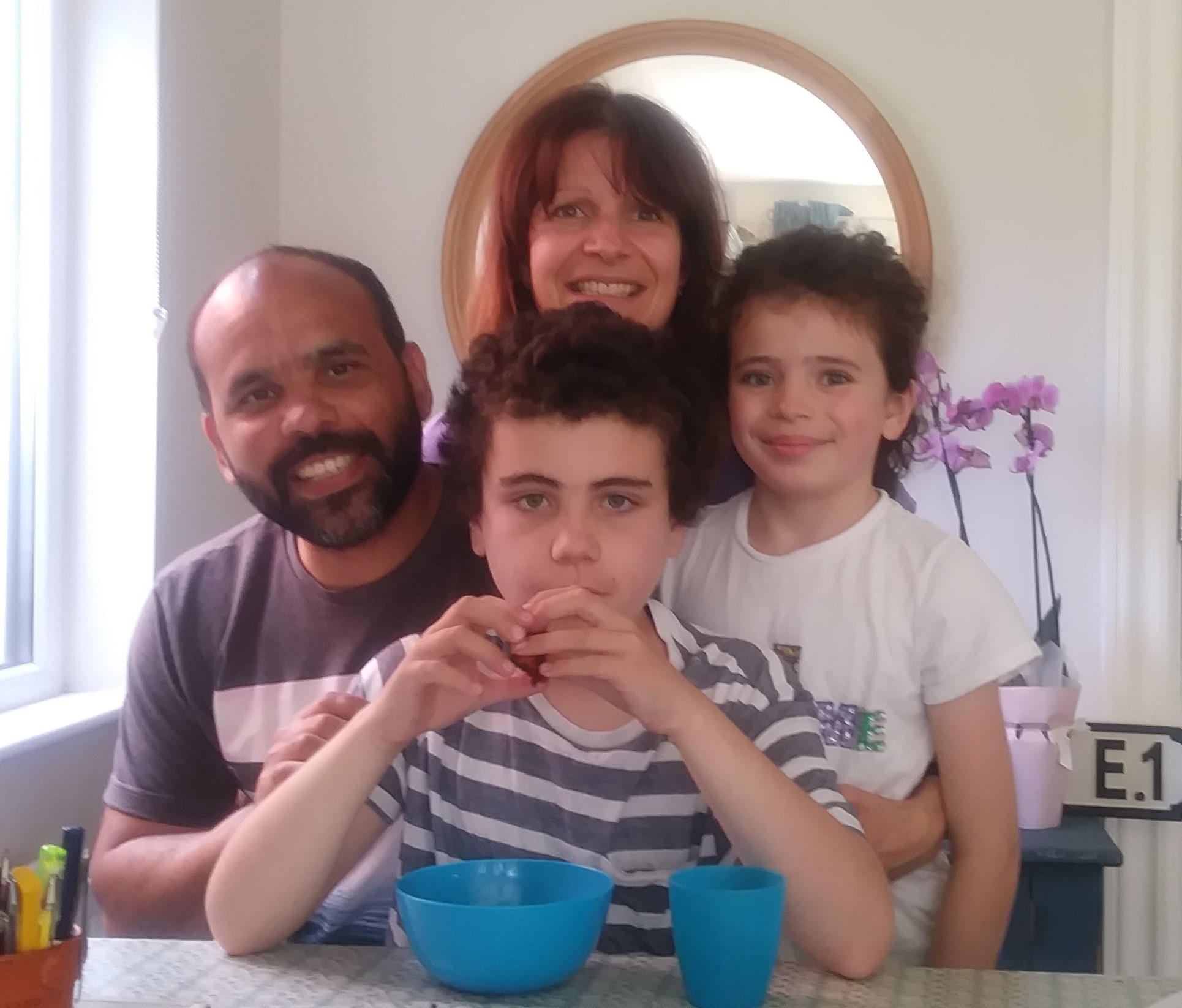 Nathaniel, Donna, Micah and Tabitha Jennings who are receiving respite support from Sólás during the pandemic.
Dove House Community Trust in Derry/Londonderry is using a £4,700 grant to provide vital supplies for local people and to set up 'Walk around the World,' a weekly walking challenge during the pandemic.
Click here for the full press release
Latest News from
Big Lottery Fund