Wednesday 07 Aug 2019 @ 10:20
Big Lottery Fund
£3.3 million of National Lottery funding to bring new talent and skills into the social sector
The Rank Foundation, a charitable trust that promotes leadership development and enterprise within the social sector, is celebrating after being awarded £3.3 million from The National Lottery Community Fund to support the expansion of its successful 'Time to Shine' programme.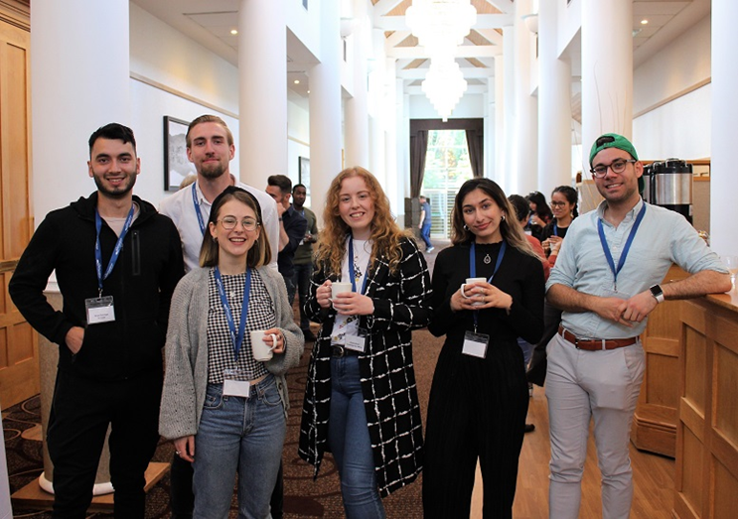 The Time to Shine programme is empowering future leaders in the social sector
Time to Shine provides paid opportunities within the charity sector for people experiencing underemployment, while simultaneously addressing gaps in skills and capacity both within individual charities and the wider social sector.
The National Lottery funding will enable the programme to roll out across the UK, increasing the number of individuals and organisations eligible for the programme and allowing it to be better tailored to specific operational and business development challenges faced by small and medium-sized charities.
Caroline Broadhurst, Deputy CEO at The Rank Foundation, yesterday said:
"Our partnership with The National Lottery Community Fund is a great boost for the Time to Shine Leadership Programme. The Rank Foundation and the Fund share a passion for bringing new talent and skills into the social sector, whilst future-proofing the role of small and medium-sized charities. This grant will help to scale Time to Shine across the UK with a wider reach than ever before."
The Rank Foundation was first supported by National Lottery funding for its Time to Shine programme back in 2016, which was initially delivered across Northern Ireland. To date, dozens of leaders have been supported to both reach their potential and to be effective in their work placements. One leader, placed in a Belfast charity, raised £800,000 in her Time to Shine year, turning around the fortunes of the organisation – and has since started a master's degree, while continuing to work for the charity.
Joe Ferns, UK Director at The National Lottery Community Fund, yesterday said:
"We are delighted that National Lottery funding is continuing to support The Rank Foundation's Time to Shine programme, which helps those experiencing underemployment to find meaningful, secure work – alongside filling important skills and capacity gaps both within charities and the wider voluntary sector."

"Now, thanks to National Lottery players, the programme will reach more people and organisations right across the UK, increasing its impact and enabling more communities to thrive."
Notes to Editors
About The Rank Foundation:
The Rank Foundation is a grant-giving charity that operates a model of 'Engaged Philanthropy' across the UK. We operate as the major charitable legacy of Lord Rank, a British Industrialist, filmmaker and philanthropist, funding more than 2,500 organisations over the past 10 years through more than six different funding streams and multiple funding partnerships.
Our aim is to improve the lives of people and their communities across the UK. We look to do this by encouraging and developing leadership and promoting enterprise and innovation. We believe that grant-giving is more than just a financial transaction, but a relationship on which to build connections, knowledge-share and encourage enterprise and collaboration. The Foundation takes a proactive approach to identifying leaders and organisations through the work of a small, dedicated field executive team, and is passionate about our network of beneficiary organisations and individuals.
About The National Lottery Community Fund:
We are the largest community funder in the UK – we're proud to award money raised by National Lottery players to communities across England, Scotland, Wales and Northern Ireland. Since June 2004, we have made over 200,000 grants and awarded over £9 billion to projects that have benefited millions of people.
We are passionate about funding great ideas that matter to communities and make a difference to people's lives. At the heart of everything we do is the belief that when people are in the lead, communities thrive. Thanks to the support of National Lottery players, our funding is open to everyone. We're privileged to be able to work with the smallest of local groups right up to UK-wide charities, enabling people and communities to bring their ambitions to life.
Website │Twitter │Facebook │Instagram
Latest News from
Big Lottery Fund