Thursday 27 Feb 2020 @ 15:38
Big Lottery Fund
£3.5 million for Scottish befriending projects
Projects helping to re-connect isolated or lonely people in communities across Scotland are sharing £3.5 million of National Lottery funding today (THURSDAY 27 FEBRUARY).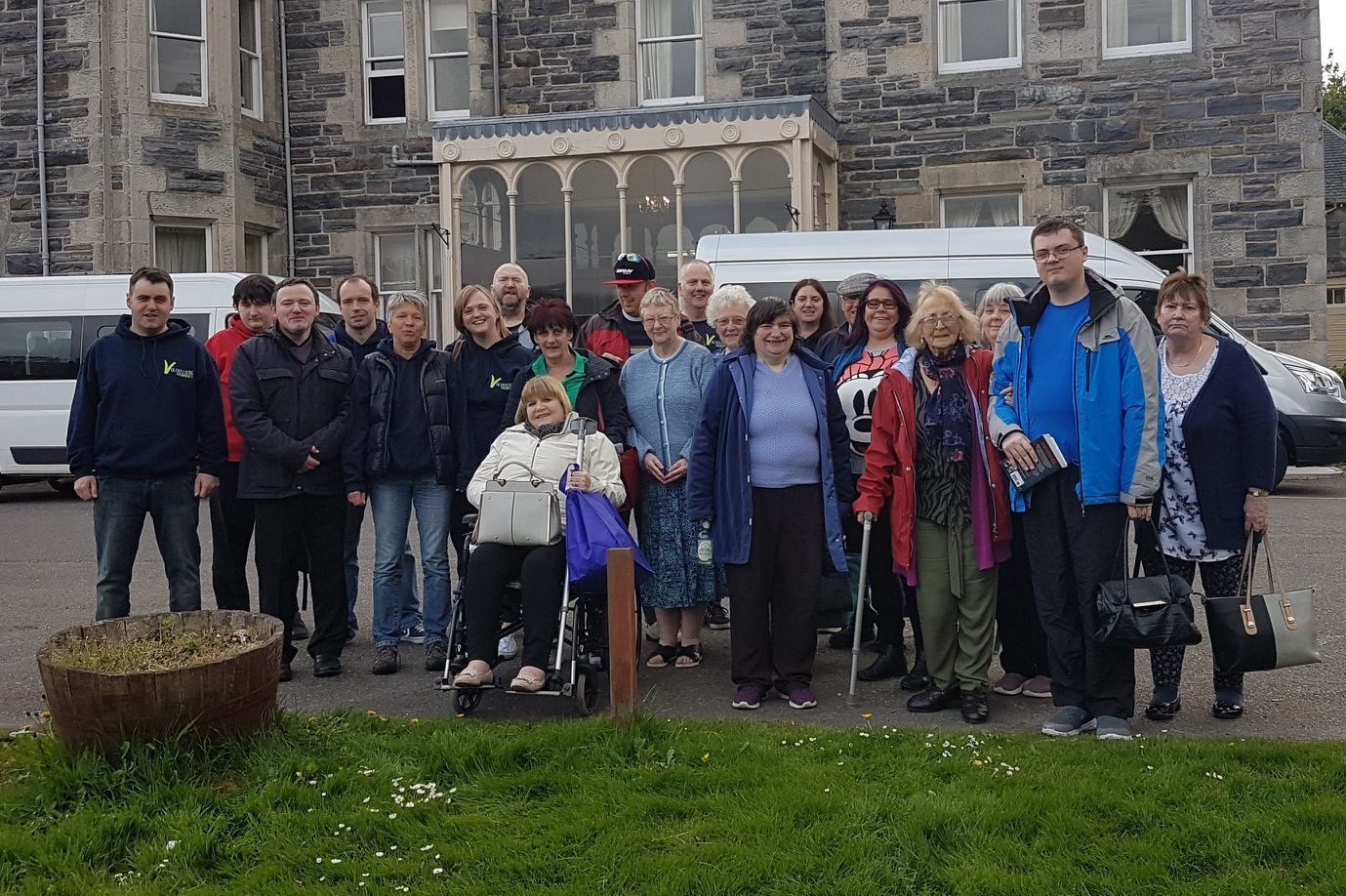 The money from the National Lottery Community Fund goes to 29 organisations for projects that will improve people's health and wellbeing and help communities to thrive. See a full list of awards in your area attached.
Volunteering Hebrides receives an award of £330,000 to continue and expand their befriending programme. With an increase in referrals the group can now reach out to more people across Lewis and Harris.
The service will benefit more people like 43-year-old Robert Wemyss from Stornoway who has had a befriender for the last two years. He said:
"As an autistic male adult, Befriending Lewis has been a godsend for me. Before I became involved with the organisation, I was very socially isolated and rarely went out to busy places. Getting a befriender has changed all that and improved my quality of life immeasurably. We regularly go out to the cinema and restaurants which I love, and I also now have a companion whom I can confide in when I am feeling down or anxious.

"This award will help lots of other people who, like me, who crave social connection and companionship and give them the chance to make wonderful new friends."
Welcoming the news, Tina Macleod, Service Manager said:
"This money will help us tackle the devastating effects that loneliness and social isolation can have on the lives of people in our remote island communities.

"Rural living brings its own challenges and there are a large number of people here who feel so very alone. Often described as a lifeline, our service offers them regular contact with their own carefully matched Volunteer Befriender as well as the chance to meet others at our group events. We greatly appreciate the vision that The National Lottery Community Fund shares with us and we look forward to working together to make meaningful and lasting impact in our community."
An award of £66,856 means that South Ayrshire Befriending Project can deliver a range of activities for young people aged between eight and 18 across the region over the next three years.
Fiona Mackenzie, Senior Project Co-ordinator and Funding Officer, said:
"We are absolutely delighted to receive this award from The National Lottery. The young people we support are living in very difficult circumstances and experience loneliness and social isolation as a result.

"Volunteer befrienders help by giving their time, a couple of hours a fortnight, to spend building a supportive relationship and our service ensures these young people are included in social opportunities that are crucial to their wellbeing, mental health and development."
Caithness Voluntary Group will use their award of £78,527 to deliver a range of befriending services ranging from one to one sessions, arts and crafts activities, group trips and befrienders accompanying people to GP or dental appointments.
Angie House, Senior Co-ordinator, explains the difference the project will make. She said:
"We are delighted to have secured this funding which will help us to continue our invaluable service to the local community in Caithness.

"Our aim is to reduce social isolation and loneliness through socialising, raising confidence and self-worth, helping to bring people back into the community. In a world where we take all these things for granted, it's wonderful that funding is secured to do the ordinary things that make such a difference to individual lives."
Announcing today's funding totalling, £3,577,529 The National Lottery Community Fund Scotland Director, Neil Ritch, said:
"All of these projects are fantastic illustrations of National Lottery money reaching into communities and changing lives.

"We can all experience feelings of isolation or loneliness no matter our background, so it's fitting that National Lottery funding is there to benefit everyone. Giving a few hours of your time to engage with someone can make an immeasurable difference to them and we are proud to support these important befriending projects."
Last year The National Lottery Community Fund gave out over £36m of National Lottery funding to community projects across Scotland. Over 1291 projects benefitted from this, enabling people and communities to bring their ideas to life. To find out more visit www.TNLCommunityFund.org.uk
Notes to Editors
About The National Lottery Community Fund
We are the largest community funder in the UK – we're proud to award money raised by National Lottery players to communities across England, Scotland, Wales and Northern Ireland. Since June 2004, we have made over 200,000 grants and awarded over £9 billion to projects that have benefited millions of people.
We are passionate about funding great ideas that matter to communities and make a difference to people's lives. At the heart of everything we do is the belief that when people are in the lead, communities thrive. Thanks to the support of National Lottery players, our funding is open to everyone. We're privileged to be able to work with the smallest of local groups right up to UK-wide charities, enabling people and communities to bring their ambitions to life.
The National Lottery Community Fund Scotland is focused on helping communities across Scotland thrive through its five year £250m funding scheme as well as small grants programme, National Lottery Awards for All Scotland.
Since March 2007 The National Lottery Community Fund in Scotland has taken devolved decision on National Lottery spending. The committee plays a strategic role in the future direction of the Fund in Scotland.
Website │Twitter│ Facebook │Instagram
Latest News from
Big Lottery Fund