Tuesday 28 Apr 2020 @ 16:33
Big Lottery Fund
£7.3 million of National Lottery cash bolster incredible efforts of Scottish community projects
The incredible efforts of Scottish community groups, their staff and volunteers are being recognised with £7 million of National Lottery funding announced today (TUESDAY 28TH APRIL).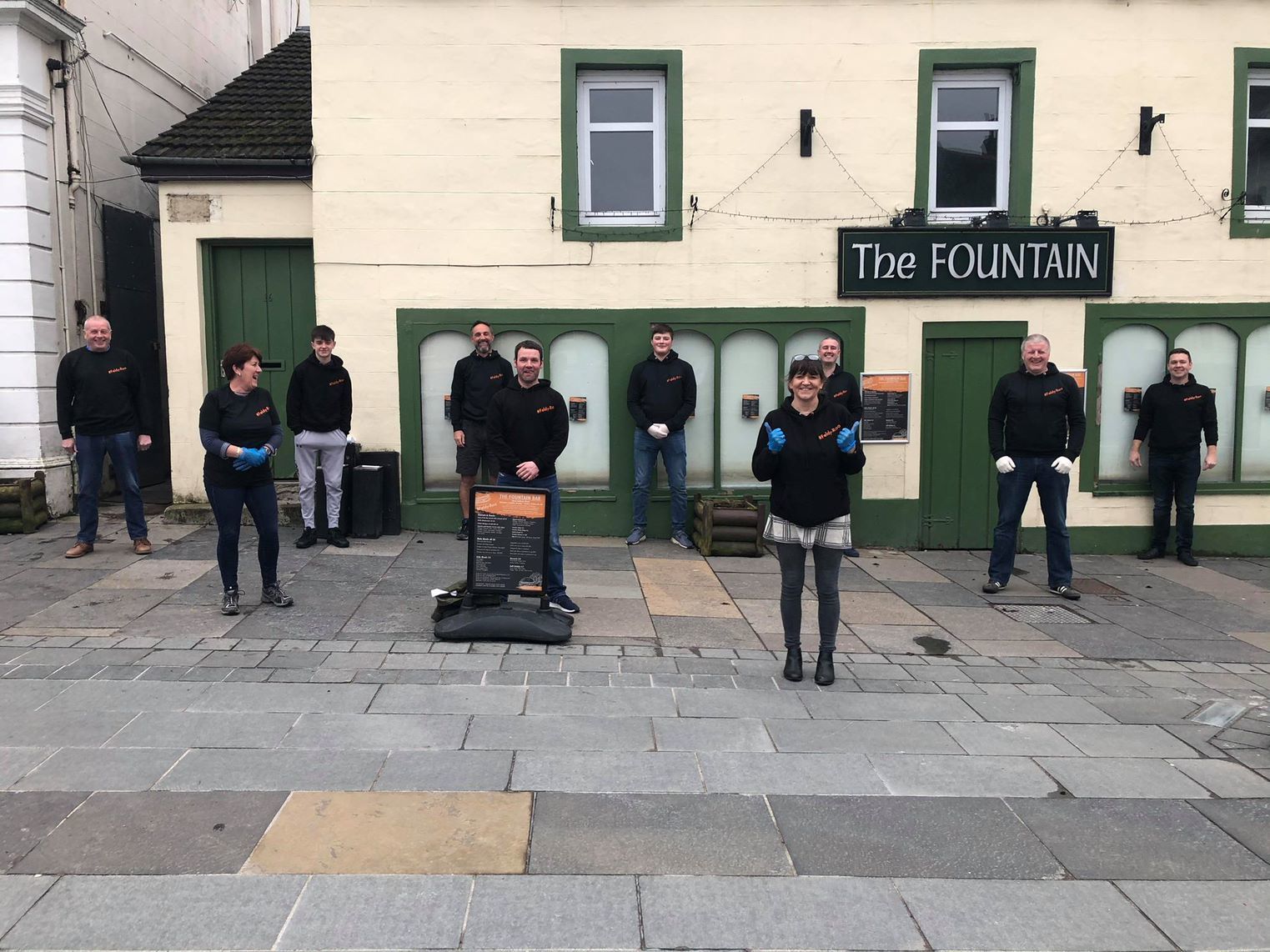 Across the country 141 groups, from charities to smaller voluntary led community projects, are receiving awards from The National Lottery Community Fund for a range of activities, many of which will help people to support each other through the COVID-19 crisis.
Projects funded include those that will deliver emergency care packages to vulnerable Scots, those providing online and telephone support to isolated people such as young carers, pregnant women and people experiencing domestic abuse, as well as projects that will bring people together and give hope for the future once the lockdown is over. See full list of awards, by local authority, attached.
With pregnant women amongst those at increased risk from Coronavirus, Nurture the Borders C.I.C will be able to support expecting mothers with activities such as live online antenatal classes. It's award of £144,760 means the charity can support families across the Scottish Borders now, and over the next three years.
Rosie Kennedy, Director, Nurture the Borders, said:
"These vital National Lottery funds will allow us to provide support to women and their families throughout pregnancy and the first two years with their baby. The current pandemic means our services are more in demand than ever before and we are so thankful to be able to support women and help break the isolation during this very difficult time for many.

"The pressure that the NHS is currently under has meant that their local antenatal classes have been cancelled, however the funding that we have received means we are able to offer free weekly antenatal education to all women in the Scottish Borders via a live video call so they don't have to miss out and we can help them prepare for their birth and baby."
An army of volunteers in the east end of Glasgow, helping others in their community by dropping off emergency supplies, receives a £9,000 award for its response effort. Easthall Residents Association also receives a second award of £137,264, over three years, to be able to expand its range of community activities.
Andy Gilbert, Project Co-ordinator, Easthall Residents Association said:
"Many people in our community have been placed in uncertain circumstances whether they are self-employed, self-isolating or shielding. This funding means we can reach out to them and provide the immediate support they need from providing food or activity packs or doing emergency food shopping or prescription collections.

"In addition to this vital work we can now provide a solid base and much needed security for our organisation, ensuring as we come out the other side of COVID-19 we have a focus to continue and build our services and activities for our community and our people."
A helpline service for abused women in Moray will be able to provide an additional 40 hours of helpline support each week during the COVID-19 crisis with an award of £10,000. Moray Women's Aid also receives £239,706 over the next three years to support its outreach programme.
Click here for the full press release
Latest News from
Big Lottery Fund