Friday 21 Sep 2018 @ 15:20
Government Digital Service (GDS)
Apply for the Digital, Data and Technology Fast Stream and become a future leader
Blog posted by: Iain Boyd, 20 September 2018 – Categories: People and skills.
The Digital, Data and Technology (DDaT) Fast Stream has been running for 4 years now. Our fast streamers work in an unparalleled range of roles from enabling businesses to trade, to improving access to justice, protecting us from cyber attacks and safeguarding our environment.
We also help those who need support - including society's most vulnerable people - so our work is really important.
Choosing the right technology for these services can be life changing for millions of people.
So the public sector needs leaders who get technology. It needs people who are passionate about applying digital tools to public problems and people who understand the potential of technology across and beyond government.
Our leaders should also reflect the diversity of the public that we serve, and this year we climbed into the top 10 of the Social Mobility Employer Index.
Now's your chance to join us and make a difference because the DDaT Fast Stream has just started accepting applications for its next round.
It's a 4 year programme open to graduates and current civil servants, designed to grow future leaders across government.
What you will do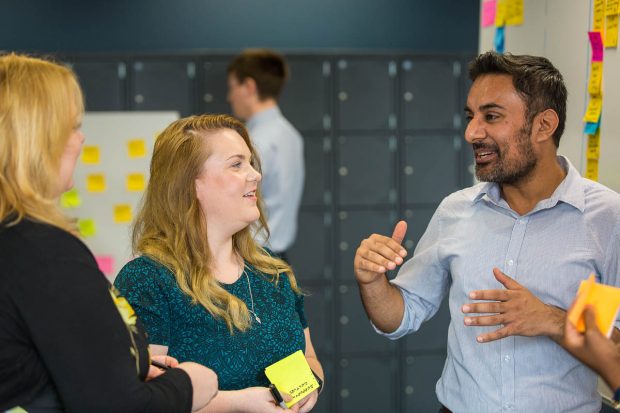 Currently ranked number 2 in The Times Top 100 Graduate Employers, the Fast Stream is a fantastic opportunity to get your career off to a flying start.
We give fast streamers the opportunity to work across many government departments and a variety of different public sector organisations.
They undertake 6 different roles over the 4 years, developing essential digital, data and technology skills as well as a broad range of experience and training that's vital for senior leaders in the Civil Service.
This training may include learning about emerging technologies and agile methodologies at the GDS Academy, data analytics with the Office of National Statistics, cyber security techniques, or learning how to code. Throughout the programme you'll be learning from brilliant and talented colleagues and mentors.
Over the past 4 years, the scope of the DDaT Fast Stream has continuously adapted to meet the needs of digital government.
Earlier this year we introduced a new learning programme for final year fast streamers. It includes a residential course at Cranfield University focused on leadership, policy, technology, strategy and performance - alongside a competition to attend a major technology conference in the US or the UK.
Click here for the full blog post
Latest News from
Government Digital Service (GDS)