Thursday 29 Jul 2021 @ 14:33
English Heritage
Back to The Office For England's Historical Re-enactors
A Roman centurion, a medieval knight, a Second World War Wren and a fool; these are just a few of the English Heritage re-enactors returning to work at our properties across the country this summer for the first time in two years due to the pandemic.
English Heritage re-enactors return to their historic sites this summer for the first time in two years
Our popular Knights and Jousts events will resume, starting with the joust at Dover Castle on 31 July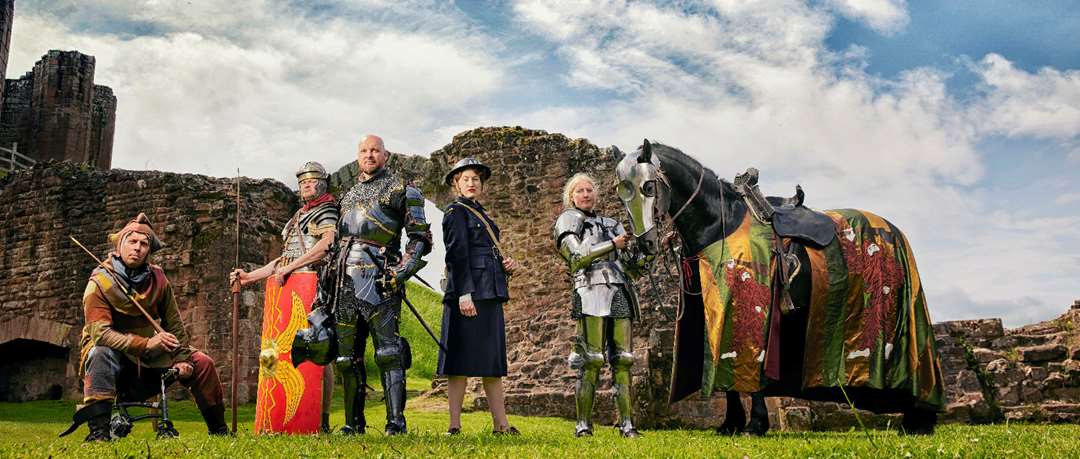 Although many of us will be looking forward to a break over the summer holidays, our re-enactors are champing at the bit to get back to the "office" and do what they do best: bring history to life for thousands of people each year.
To celebrate their return to work, our cameras visited five of them to capture their vital (and sometimes bemusing) summer preperations on film — see below.
From medieval jousts to Victorian grand days out, summers at English Heritage's historic sites are usually packed with events, featuring living history encampments bringing a buzz to their grounds and re-enactors populating castle walls. But since the pandemic, the historic palaces, forts and castles in our care have fallen silent as the pandemic and successive lockdowns forced cancellations.
Now with the easing of restrictions, it seems there is light at the end of the tunnel and this week will see the return of summer events and re-enactors for the first time in earnest since 2019.
Click here for the full press release
Latest News from
English Heritage