Friday 30 Nov 2018 @ 10:43
Government Digital Service (GDS)
Breaking down barriers to digital career progression
Blog posted by: Kevin Cunnington, GDS director general and Tia Priest, GDS Diversity and Inclusion Manager, 29 November 2018 – Categories: GDS team, People and skills.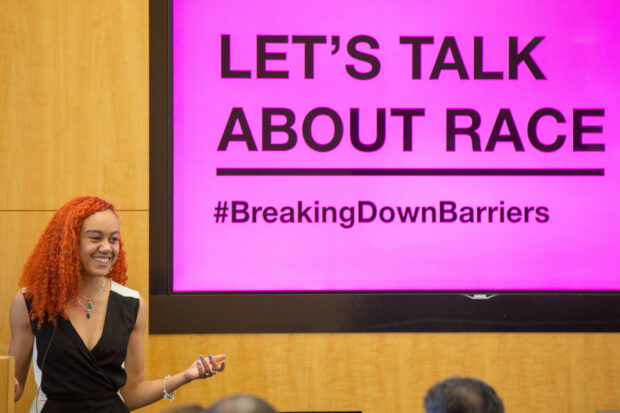 We want our teams to reflect the society we serve. An inclusive and diverse workplace will help the UK government work better for everyone.
The Civil Service has committed to increasing ethnic minority representation at Senior Civil Servant (SCS) level - the highest grades made up of deputy directors and above.
Currently, 6% of SCS identify as coming from an ethnic minority, with the Department of Health and Social Care (DHSC) recording the highest proportion at 13%.
We are determined to change this and we wanted to give civil servants the opportunity to tell us what will help them. So, we held our first Breaking Down Barriers event last month in London, specifically aimed at improving SCS representation in the Digital, Data and Technology (DDaT) Profession.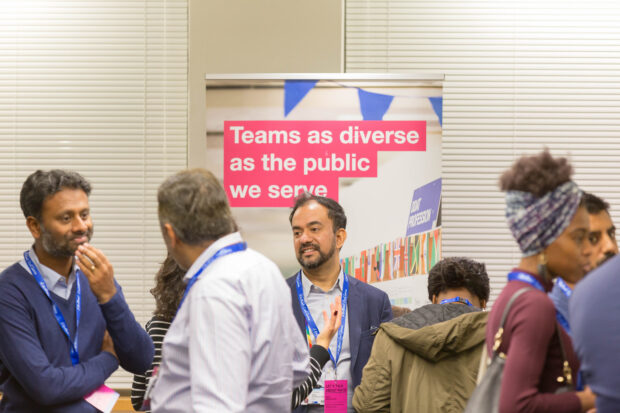 Attendees came from more than 15 government organisations including Department for Environment, Food and Rural Affairs, Cabinet Office, Ministry of Justice, and DHSC with representation from staff at all levels. We also had attendees from Parliament.
The event builds on the Let's Talk about Race workshops the Department for Work and Pensions set up a few years ago.
Click here for the full blog post
Latest News from
Government Digital Service (GDS)