Tuesday 04 Feb 2020 @ 16:15
National Institute for Health and Clinical Excellence (NICE)
Broader types of data to be used in development of NICE guidance
An expanded evidence base could allow NICE to address evidence gaps and enhance reviews of the impact of our guidance.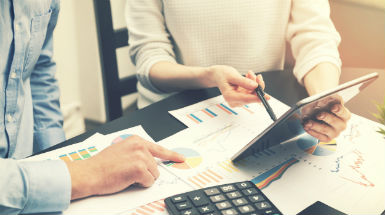 NICE has set out its ambitions to use a broader range of data and analytics methods to help inform its independent committees who produce its guidance.
Last month NICE published a finalised statement of intent setting out the ways in which we already use data in our work, and how this will now be extended. This followed a public consultation from June to September last year, which generated more than 130 comments from organisations and individuals, including methodologists, patient groups and industry.
NICE already makes use of a wide range of published scientific evidence when developing its guidance for the NHS on health technologies and what constitutes best practice for diagnosing and managing a range of conditions.
We now plan to update our processes and methods for the identification, assessment and interpretation of data. We will also set out the full range of data sources that we will accept and the methods and analytical tools that we will put in place to assess the quality and suitability of data in future.
Data sources could include:
electronic health record data
'real-world data' looking at health and social care practice outside of trials, such as registries and clinical audits
any other relevant data that has been made available for others to use, such as data held by local authorities about public health and social care.
By using a broader range of data, we believe there will be further opportunities to improve our guidance, enable existing recommendations to be updated faster, and gain a better understanding of the impact our guidance has for people accessing health and social care services.
Details of the next steps for how we will develop information around our methods and process in this area, and our plans for implementation, will be presented at our public board meeting in March, with accompanying papers available on the website.
If you wish to be contacted about any events and developments in this area, please email DataAnalytics@nice.org.uk
Related Resources
Latest News from
National Institute for Health and Clinical Excellence (NICE)