Tuesday 03 Sep 2019 @ 15:20
Big Lottery Fund
Community projects put young people at heart of £58 million National Lottery funding win
Around 1,600 community–led projects in England are celebrating after being awarded more than £58 million of National Lottery funding.
The funding will go to a wide range of projects supporting local communities to thrive, and much of it has been awarded specifically to projects run for or by young people, empowering them to take the lead on things that are important to them and their communities.
One of these projects is Alum Rock Community Club in Birmingham, which has been awarded almost £10,000 to run football sessions for local children and young people, as well as provide them with coaching opportunities.
Around 70 children aged from four to 16-years-old will benefit from the project over the next year, where they will enjoy meeting new friends and learning new skills through football games on Saturdays at Rockwood Academy.
There will also be educational sessions to raise awareness of knife crime, radicalisation and internet safety, empowering young people to make positive changes in their community. Some of the teenagers will also have the opportunity to gain a qualification in coaching, so that they can give something back to their community and make a difference to other young people's lives.
Sakib Ghulam, Club Secretary at Alum Rock Community Club, said:
"We're so pleased to be awarded this National Lottery funding – it's a project that's really close to our hearts and that will change the lives of local young people. We asked them what activities they wanted to see – as well as the sport and education sessions, they also want to watch a football match so we'll be providing a day trip to see Aston Villa, the Blues or another local team play. We can't wait to give young people a safe environment where they can socialise with friends and build their confidence."
Mark Purvis, Deputy Director of England Funding at The National Lottery Community Fund, said:
"Young people are the experts in their own lives and, thanks to National Lottery players, we are able to support an exciting range of organisations and projects delivering the activities that they have told us they want in their communities.

"We have seen time and again that when young people are in the lead, amazing things happen. We are excited to see how this funding will be used to enable communities to thrive"
Other groups in today's funding announcement include: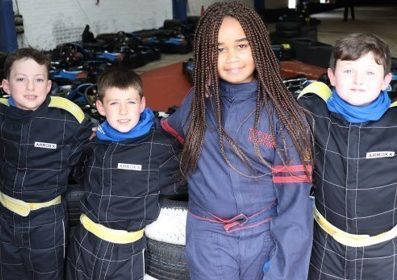 Building on Success by Denton Youth & Community Project in Newcastle, which has received £85,000. The group will deliver vital provision, activities and inspirational trips for local children and young people. The aim is to raise the aspirations of young people and prevent the risks of engaging in anti-social behaviour.
Tough loving in Preston has been awarded £10,000 to provide support and guidance to young people who are homeless. The project aims to offer accommodation and an individual bespoke care plan to develop and achieve short and long-term goals.
Live Wire Theatre in Bath, will be using its £3,800 grant to deliver arts-based personal development workshops for young adults. The workshops will focus on problem-solving and building healthy relationships, with the aim of equipping local young people with the tools and confidence to lead fulfilling lives.
The National Lottery Community Fund is responsible for giving out money raised by National Lottery players for good causes. Last year it awarded over half a billion pounds (£511.1 million) of life-changing funding to communities across the UK and supported over 12,000 projects to turn their great ideas into reality.
As part of today's announcement, it has revealed that it is making grants totalling £58 million going to over 1,600 community organisations across England.
To find out more visit www.tnlcommunityfund.org.uk
Notes to Editors
About us
We are the largest funder of community activity in the UK – we're proud to award money raised by National Lottery players to communities across England, Scotland, Wales and Northern Ireland. Since June 2004, we have made over 200,000 grants and awarded over £9 billion to projects that have benefited millions of people.
We are passionate about funding great ideas that matter to communities and make a difference to people's lives. At the heart of everything we do is the belief that when people are in the lead, communities thrive. Thanks to the support of National Lottery players, our funding is open to everyone. We're privileged to be able to work with the smallest of local groups right up to UK-wide charities, enabling people and communities to bring their ambitions to life.
Website │Twitter │Facebook │Instagram
Latest News from
Big Lottery Fund