Monday 21 Jan 2019 @ 16:05
WiredGov Newswire (news from other organisations)
Companies House has been recognised as a Disability Confident Employer
We've been accredited Level 2 from the Disability Confident scheme for our commitment to making a difference for disabled people.
Disability Confident Employers are recognised as going the extra mile to make sure disabled people get a fair chance. We've been recognised for our commitment to:
an inclusive and accessible recruitment process
communicating and promoting vacancies
offering an interview to disabled people
providing reasonable adjustments as required
supporting any existing employee who acquires a disability or long-term health condition, enabling them to stay in work
making a difference for disabled people
Our campaign
Throughout November 2018, our internal communications team ran a Disability Confident campaign. The objectives of the campaign were to:
increase awareness of the benefits of employing disabled people
encourage disabled people to increase their own confidence and that of their employer
To support this campaign, we posted relevant content across our external social channels such as Twitter, showcasing our commitment to being an inclusive employer and a great place to work.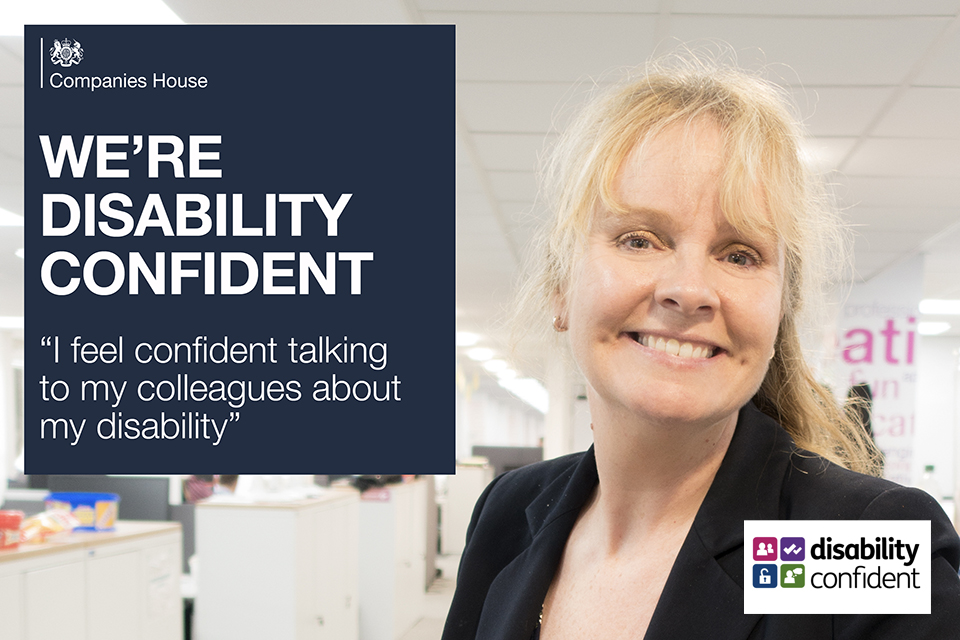 Our 'We're Disability Confident' campaign.
How Disability Confident will help us
Recognising that 83% of people will acquire a disability while already in work, we also want to know how best to keep the disabled people who are already with us. The Disability Confident scheme can help give our organisation the skills and confidence we need to recruit, retain and develop disabled people.
Being Disability Confident will produce benefits for our organisation, for our customers and the communities we serve, and for disabled people themselves.
This accreditation will help us draw from the widest possible pool of talent, and secure high-quality employees who are skilled, loyal and hardworking. It'll also improve employee morale and commitment by demonstrating that we treat all employees fairly.
Our Disability Confident Employer status also helps customers and other businesses identify us as an employer who's committed to equality in the workplace.
Achieving Leader status
To complete Level 3, we've enlisted the help of Julian John from Delsion. Julian is keen to work with organisations to increase the Disability Confident footprint in Wales. Here's a recent TEDx talk delivered by Julian John.
Julian's willing to work with us to ensure Companies House gains the Disability Confident Leader status, becoming a leader in this field in Wales. We'll be meeting with him later this month.
More information about Disability Confident
You can read a series of personal stories from civil servants recounting their experiences of working with a disability.
Find out more about Disability Confident and Companies House equality and diversity policy.
Latest News from
WiredGov Newswire (news from other organisations)