Thursday 03 Oct 2019 @ 09:20
Civil Service
December's 'A Brilliant Civil Service' award to celebrate Green Action
Blog posted by: Tamara Finkelstein, 2 October 2019 – Categories: A Brilliant Civil Service, A great place to work.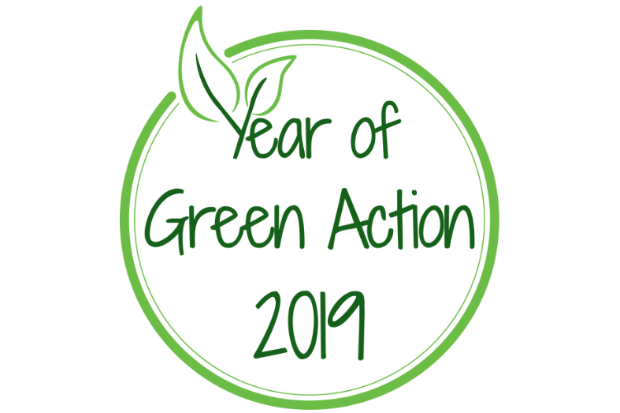 This year is the Year of Green Action – and what a year it has been so far! This was a commitment we made in the Government's 25 Year Environment Plan to inspire action and help us all understand how the choices we make affect the environment, so that we can help achieve our goal of being the first generation to pass on the environment in a better state than we inherited it.
The Year of Green Action, or YoGA, as it is fondly known, has been a fantastic example of how we can use the reach and networks of the Civil Service to deliver positive action at both a national and local level. I am proud of how our brilliant Civil Service has led the way, from the pledges civil servants made at Civil Service Live events, the days of volunteering on environmental projects, to the Silver Medal at the Hampton Court Flower Show for our Year of Green Action garden in partnership with the Sensory Trust.
To celebrate what has been achieved through YoGA, I am delighted that the December 'A Brilliant Civil Service 'award will have a special focus on green action. This is the first time the award has taken on a specific theme.
The award will recognise the contribution of an individual or team from across the Civil Service to one or more of YoGA's themes:
Connect – Improving people's understanding of the state of the environment, the benefits a healthy environment can bring, and the effect of their actions on the natural world.
Protect – Helping colleagues and stakeholders to reduce their impact on the environment through greener decision-making.
Enhance – Inspiring people to enrich the environment, encouraging individuals and organisations to actively improve their local environment.
If you, your team or office already have a story to share, or feel inspired to take action now, then, in early December, the portal for award entries will open here. We want to see as many nominations as possible from across all parts of the Civil Service.
Examples of the sort of actions that might fit into these categories include:
Connect
Increase greenery in workplaces and opportunities to spend time outside
Set up a green network and inform your workforce of the value nature provides, including to mental health
Protect
Use energy and material resources more efficiently
Make fewer journeys by car
Support the zero plastic waste agenda
Help your teams understand what can and can't be recycled
Enhance
Organise environmental volunteering activities, such as litter-picks and beach- cleans
Put up a bird or bat box
Create a wildlife pond
Encourage corporate volunteering days or funding of community environmental projects
Of course, this is so much more than a year. We have to build on the legacy of the Year of Green Action and ensure the Civil Service continues to demonstrate leadership – not least in light of our new Net Zero commitment and the fact that at the end of 2020 we expect to be hosting the COP26 Climate Change Conference.
If you would like to find out more about the Year of Green Action and how you can get involved, please visit www.yearofgreenaction.org.
You may also be interested in:
Reflections on Migraine Awareness Week
Latest News from
Civil Service