Monday 01 Feb 2021 @ 15:15
Ministry of Defence
Drug dealer jailed after MOD Police Crime Command operation
Close working with Merseyside Police leads to arrest.
Drug dealer Jacob Bullen (26) was arrested in possession of just over 1 kilogram of cocaine with a street value of £75,000, an electronic currency note counting machine and multiple mobile phones.
His arrest in Everton, supported by Merseyside Police, followed a proactive intelligence gathering police operation by Ministry of Defence Police (MDP) detectives.
Bullen, who was already on a suspended sentence for possession with intent to supply controlled drugs from a previous offence, pleaded guilty to a similar offence at Liverpool Crown Court, where he was jailed for a total 6 years and 8 months on Friday 29 January 2021.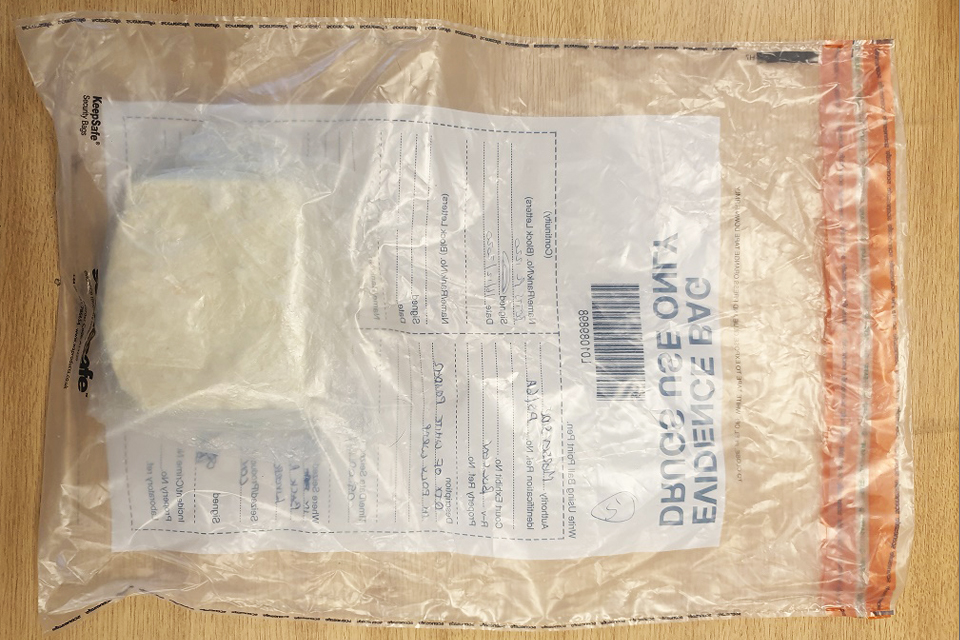 Quantity of white powder seized. 2021 Crown copyright.
Det Supt Raffaele D'Orsi, Head of Intelligence and Investigations for MDP Crime Command, recently said:
This is an outstanding milestone in safeguarding the communities of Merseyside and the MOD from those predisposed to peddle class A drugs to enhance their criminal enterprises.

I am proud of the officers and staff involved in securing such overwhelming evidence against Bullen that has resulted in him pleading guilty and being sentenced within 43 days of his arrest. The MDP Crime Command will continue pursue all threats to the MOD, its personnel, assets or estates, in whatever form they may take or wherever they my originate from.
Related content
Collection
Brexit
Check how the new Brexit rules affect you
Latest News from
Ministry of Defence