Tuesday 19 Oct 2021 @ 09:10
Economic and Social Research Council
ESRC announces finalists for prestigious Celebrating Impact Prize
The Economic and Social Research Council (ESRC) is pleased to announce the finalists for its Celebrating Impact Prize 2021.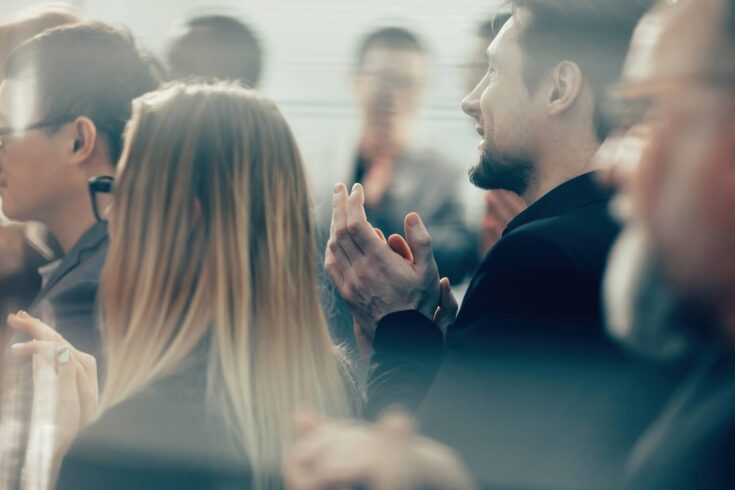 Credit: YurolaitsAlbert/Getty Images
The ESRC Celebrating Impact Prize, now in its ninth year, is an annual opportunity to celebrate the success of ESRC-funded researchers. It celebrates achievements in enabling outstanding economic or societal impact from excellent research.
Entrants' applications were reviewed by a panel of academics, engagement and knowledge exchange experts, and research users. Shortlisted applicants were invited to an interview, along with non-academic supporters who helped describe the impact of the work. All finalists have been invited to an awards ceremony on 18 November 2021 when the winners will be announced.
Celebrating collaboration in research
ESRC's interim Executive Chair, Professor Alison Park, yesterday said:
The Economic and Social Research Council's Celebrating Impact Prize competition is an excellent opportunity to recognise the UK's world-leading economists and social scientists and highlight how their work makes a difference to people and organisations within in the UK and in other countries.

The important contribution being made by the social sciences to helping communities and businesses navigate the pandemic features prominently among the finalists, but others highlight insights focused on enduring issues including education, sustainability and health. I was delighted to see so many research teams feature among the finalists, celebrating the vital role of collaboration and team working within research.

The impacts of all the finalists are impressive and far-reaching. I'm very proud that the Economic and Social Research Council has funded this work, and that we can fully recognise it through our prestigious Celebrating Impact Prize.
Full list of finalists
The finalists are:
Team application: Centre for Research in Ethnic Minority Entrepreneurship (CRÈME)
Entrants: Professor Monder Ram, Aston University. Dr Imelda McCarthy, Aston University
Project title: Entrepreneurial Responses to the Pandemic: Supporting Microbusinesses and Promoting Inclusion
Dr Rebecca Windemer, Cardiff University
Project title: Influencing policy and debate on end-of-life considerations for onshore renewables
Dr Emily Marchant, Swansea University
Project title: HAPPEN Wales: Developing a national-scale primary school health/attainment research network
Team application: Refugee Studies Centre
Entrants: Professor Alexander Betts, University of Oxford. Evan Easton-Calabria, University of Oxford. Kate Pincock, University of Oxford
Project title: Refugee-Led Social Protection During COVID-19
Team application: COVID-19 Emergency Parenting Response Team
Entrants: Professor Lucie Cluver, University of Oxford. Dr Jamie Lachman, University of Oxford. Dr Franziska Meinck, University of Edinburgh. Janina Steinert, University of Goettingen and University of Oxford. Professor Lorraine Sherr MBE, University College London. Dr Inge Wessels, University of Oxford. Dr Ohad Green, University of Oxford. Isang Awah, University of Oxford)
Project title: COVID-19 Parenting Emergency Response: supporting 155.3 million families globally
Team application: Cardiff University
Entrants: Professor Jenny Kitzinger, Professor Celia Kitzinger
Project title: Changing the law to promote person-centred decision-making for 'coma' patients
Team application: Decision Maker Panel
Entrants: Professor Paul Mizen, University of Nottingham. Nick Bloom, Stanford University. Phil Bunn, Bank of England. Julia Leather, University of Nottingham. Gregory Thwaites, University of Nottingham
Project title: How Decision Maker Panel Data Informed Brexit and COVID-19 Policy
Team application: Global Exchange on Migration and Diversity @ COMPAS
Entrants: Dr Sarah Spencer, University of Oxford. Jacqueline Broadhead, Nicola Delvino and Denis Kierans, all COMPAS, SAME, University of Oxford
Project title: Supporting European and UK cities to integrate newcomers and vulnerable migrants
Team application: Improbable Dialogues
Entrants: Dr Simon Rushton, University of Sheffield. Dr Juan Mario Díaz, University of Sheffield. Adriel Ruiz Galván, Javeriana University/CORMEPAZ, Colombia. Prof Jefferson Jaramillo Marín, Javeriana University, Colombia. Dr Melanie Lombard, University of Sheffield. Dr Juan Miguel Kanai, University of Sheffield. Daniela Mosquera Camacho, Javeriana University, Colombia. Dr Paula Ospina Saavedra, Javeriana University, Colombia. Johana Paola Torres, Javeriana University, Colombia. Jhon Erick Caicedo, Office of Communication and Community development, Alcaldía Buenaventura, Colombia. María José Ruiz, CORMEPAZ, Colombia
Project title: Improving lives affected by violence in 'post conflict' Colombia through the participatory development of a local Strategy for Peace in Buenaventura
This project was funded in partnership between ESRC and Minciencias through the Newton Fund
All finalists will have a film professionally made about their work and its impact. Winners are awarded £10,000 to spend on further knowledge exchange, public engagement or other communications activities.
View the full list of previous years' winners on the ESRC website.
Register on Eventbrite for ESRC Celebrating Impact Prize virtual awards ceremony on 18 November.
Further information
ESRC Celebrating Impact Prize 2021 judging panel
Chair: Jeremy Neathey, Director of Strategy and Partnerships, Economic and Social Research Council (ESRC)
Grant Hill-Cawthorne, Director of Research, House of Commons
Siobhan Campbell, Deputy Chief Scientific Advisor, Department for Transport
Nafeesa Dajda, Head of Regional Growth, Satellite Applications Catapult
Rita Gardner, Chief Executive, Academy of Social Sciences
Peter Matanle, Senior Lecturer at the School of East Asian Studies, University of Sheffield
Lisa Harker, Director, Nuffield Family Justice Observatory
Latest News from
Economic and Social Research Council