Thursday 29 Jul 2021 @ 15:15
Ofgem
Energy bills are rising – and what you can do about it
Blog posted by: Jonathan Brearley, Ofgem Chief Executive, 27 July 2021.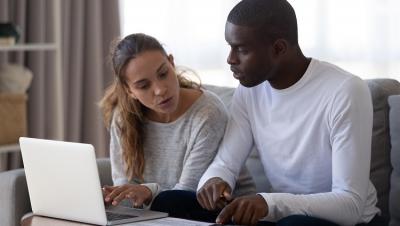 I know that the last 18 months have been tough for many households as a result of the COVID-19 crisis. Rising inflation and the forthcoming end of the furlough scheme on top of the impact that the pandemic has had on people's livelihoods means that family finances are tight now.
Unfortunately, against this backdrop I am today alerting customers that global prices for fossil fuels, especially gas, are increasing at an unprecedented rate. Ultimately this will feed into all customer energy bills in the UK.
One of the most important tools we have to ensure that customers pay a fair price for their energy, and no more, is the price cap. This caps the price that companies can charge customers who have not recently changed their tariff or energy supplier and allows them only to charge legitimate costs.
Regrettably, the increase in wholesale costs will feed through to this price cap and, although final analysis is not complete and other costs will also determine the overall level, it could add around £150 per household to the next level if the price cap.
We will announce the update on 6 August, but I want to alert customers earlier than this so they can take action to switch supplier, change their tariff and access the help and support they need.
The increase, which comes into effect on 1 October, will affect around 15 million households on variable or default rates and prepayment meters – half the population – who are covered by the cap.
This is difficult news for all households. Therefore, my message to energy companies is clear – you need to provide all available help and support to customers who are struggling as a result of this price change.
Ofgem has put strict rules in place to ensure that energy companies treat customers fairly – we expect them to be adhered to and will take the necessary enforcement action to ensure they do. We are also working collaboratively with the industry on a package of further help for those in difficulty this winter.
Click here for the full blog post
Latest News from
Ofgem