Wednesday 22 Mar 2023 @ 09:20
Environment Agency
Environment Agency installs £1m of flood protection measures to better protect properties in York
The Environment Agency is installing £1million of Property Flood Resilience (PFR) measures to over 100 homes and businesses in York which are at risk of flooding.
York has been affected by flooding for many decades, with severe floods in 2000 and more recently in 2015 when over 620 homes and businesses were flooded.
Homes in and around York, including the villages of Naburn and Acaster Malbis, have been impacted significantly by flood water coming through doorways and airbricks causing significant damage to property and furniture.
The £1 million scheme will install measures such as flood barriers, non-return valves, self-closing air bricks and pumps which help to reduce the risk of water entering people's homes during a flood. The installation of these products will run until December with funding provided from the Environment Agency.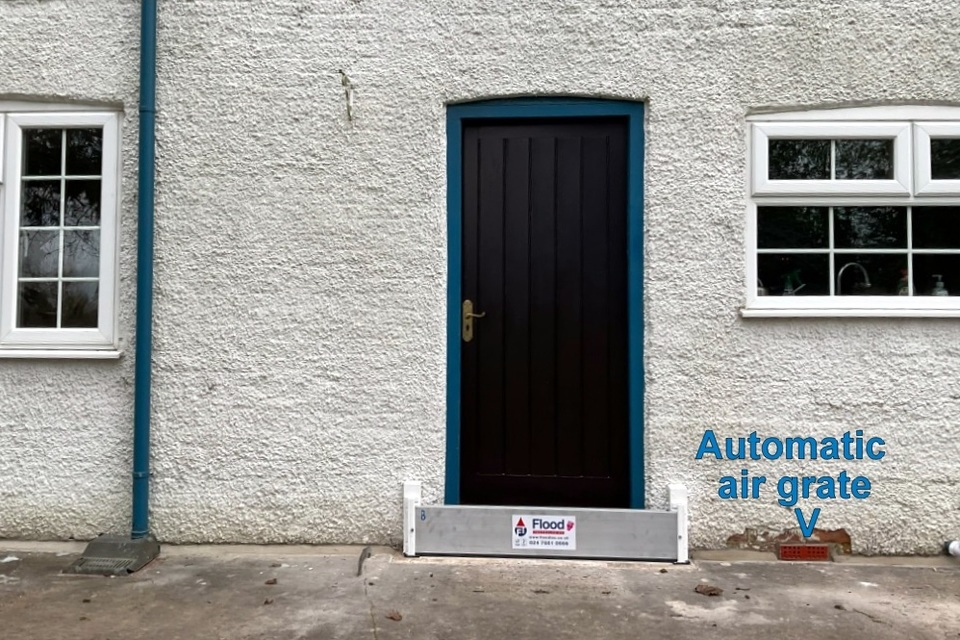 The new flood protection products installed on Stanley's home.
Environment Agency Area Flood Risk Manager Paul Stockhill yesterday ​said:
With our changing climate we are unable to eliminate the risk of flooding, but we can help communities be more resilient to it. We often build large scale defences to try and manage flood water, but sometimes property level measures might be appropriate. We hope that these measures will help to give these residents in York reassurance, helping ensure a flood does less damage and life can get back to normal much quicker.

This investment is part of the £45 million Environment Agency programme to improve flood defences in York. Together with a further £38 million invested to improve the Foss Barrier, our work will better protect over 2,000 properties across the city.
Stanley Shoobridge, a resident in Acaster Malbis, York who is benefiting from the scheme, yesterday said:
I'm very pleased with my new defences, and how easy they are to fit. In the past I've had to drag sandbags into position to try and protect my home. I don't flood frequently, but when I do, I'm on an island and only people with waders can reach me. I'm 92 years of age and it's now so much easier to put my new barrier into place.

I live in an 18th century cottage and underground seepage is also a problem. I've now been given pumps to take care of that, and four automatic air grates have been fitted, so I no longer have to worry about covering them up.
Cllr Paula Widdowson, Executive Member for Climate Change and the Environment, from City of York Council, yesterday said:
Protecting peoples' homes and businesses is an absolute priority, particularly as flood events become ever more frequent. This significant extra investment will help us better protect residents in and around the villages of Naburn and Acaster Malbis and build on the work already being carried out across the city.

More than 2,000 properties are now better protected in York from future flooding with thanks to the £110 million flood alleviation programme, which is being delivered by City of York Council and the Environment Agency. Through this programme, we're implementing vital flood alleviation schemes across the city to further reduce the impact of flooding and climate change on our communities.
You can check your flood risk, sign up for free flood warnings and keep up to date with the latest situation at Check for flooding, call  Floodline on 0345 988 1188 or follow @EnvAgency on Twitter for the latest flood updates.
Latest News from
Environment Agency