Tuesday 30 May 2023 @ 10:10
Defence Science and Technology Laboratory
Fourth OFEME symposium 2023
Representatives from industry, academia and across government are invited to join the symposium to work alongside Dstl's scientists and shape future thinking.
The Defence Science and Technology Laboratory (Dstl) will host its fourth Operating in the Future Electromagnetic Environment (OFEME) symposium on 20 and 21 November 2023. Supported by the Electromagnetic Environment (EME) Hub, academics, suppliers (including small and medium-sized enterprises) and colleagues from the Ministry of Defence (MOD) and other government departments are all invited.
This is planned to be an in-person event in Nottingham at the East Midlands Conference Centre, but the main talks will also be live-streamed for those who are unable to attend.
The electromagnetic environment is crucial for many sectors including healthcare and mobility (moving people, goods and services), and for a connected society. In defence, spectrum dependent systems are ever present across, land, maritime, air and space. Their uses include communications, sensing, weapons systems and more.
As demand grows, reliable access to the electromagnetic spectrum becomes more challenging. From a defence perspective, adversaries will actively contest spectrum access, such as through electronic warfare, to deliberately deny or degrade access. Maintaining freedom of action and delivering effects in and through the electromagnetic environment is therefore an important and growing challenge.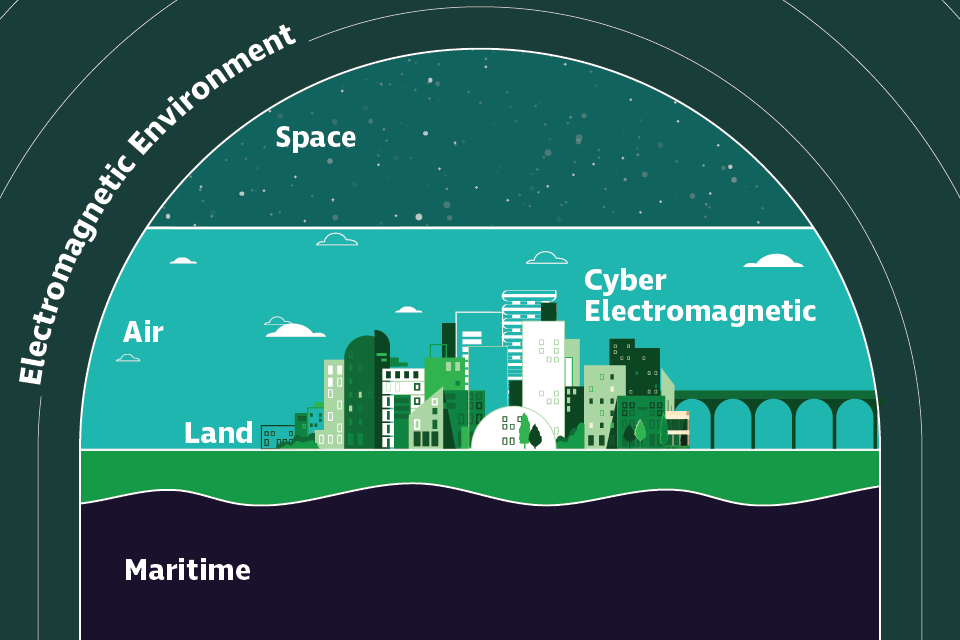 The event will cover:
shared challenges for operating within the future electromagnetic environment, both inside and outside of defence
how research and development investment can be harnessed in future approaches
It will feature:
a range of keynote speakers
technical presentations
poster sessions
interactive workshops
Presentations will consider advances and implications in topics including:
Timing precision for distributed systems
Electromagnetic spectrum access and planning
Mathematical innovation for decision making strategies
Human performance: decision making and trust
Free-space optical communications
Quantum RF (radio frequency) sensing
Dstl-led workshops will consider challenges in areas, such as:
Communications and networks
Space environment
Operating in the future EME
If you would like to create a poster abstract highlighting the themes of the symposium, please submit using our online form OFEME 2023 Poster Abstract Submission by 28 July 2023. We will make a decision by 25 August 2023.
Posters will be presented across both of the two conference days. Some authors will also be invited to give lightning talks based on their poster abstracts.
OFEME 2023 will be joined up with the inaugural Future Sensing and Position, Navigation and Timing (PNT) Symposium. Delegates registering for OFEME 2023 can participate in both events.
To request an invitation to the event, please complete the online form OFEME 2023 – Expression of Interest by 6 October 2023. We will then send you a link to complete the symposium delegate registration.
Latest News from
Defence Science and Technology Laboratory