Thursday 16 Dec 2021 @ 11:43
English Heritage
Get Historic Cheese Back on The Menu This Christmas, Says English Heritage
With shortages at supermarkets in the run-up to Christmas a growing possibility, English Heritage is calling for the return of historic cheese to the Christmas dining table. The charity is also encouraging the public to support local cheese makers, many of whom have been hard hit during the pandemic and are keeping history alive through the traditions of cheese making.
Beat supermarket shortages and support local producers with the ultimate historic cheese board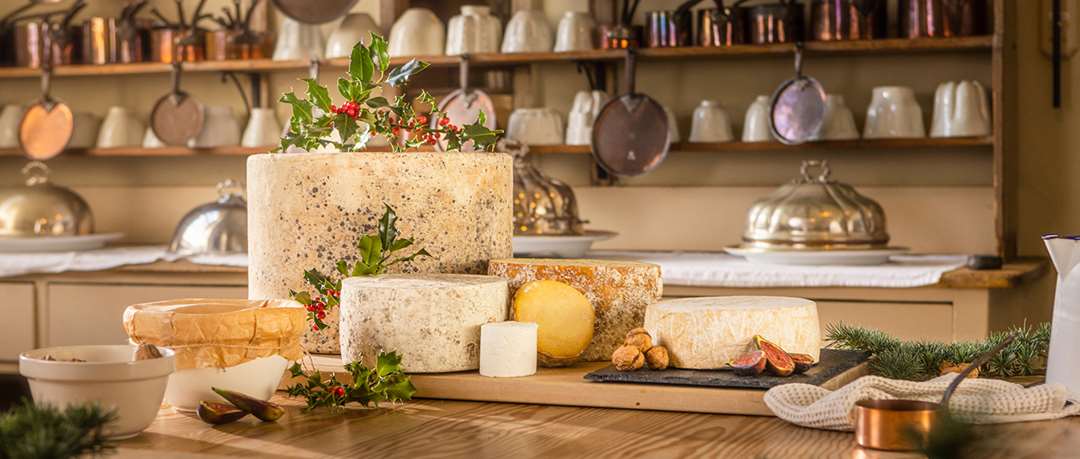 As a nation of cheese-lovers, it will come as no surprise that British consumers have spent a mammoth £3,471,752,400 on cheese over the past year. But as the foreign cheeses we've come to know and love, such as Brie, Manchego and Gorgonzola, may be in short supply this festive season, English Heritage is revealing the ultimate cheese board inspired by the past to ensure the nation does not feel their absence this Christmas. From fresh Neolithic soft cheese to hard and enduring Roman sheep's cheese, England's long history of being at the forefront of cheese making is a reminder to buy local and support regional artisans who keep the traditional methods alive.
Dr Michael Carter, English Heritage Historian and cheese lover, yesterday said:
"Throughout the ages it's clear that cheese has been a popular and coveted commodity, usually enjoyed at times of feasting and celebration. From our Neolithic predecessors feasting at winter solstice at Stonehenge to the medieval faithful making offerings of cheese to an esteemed saint, England was and still is a nation of cheese lovers. I hope that our ultimate historic cheese board will inspire you to continue these ancient traditions and keep history alive by trying something a little different, but all the more traditional, this Christmas."
Click here for the full press release
Latest News from
English Heritage