Thursday 15 Oct 2020 @ 14:33
Big Lottery Fund
Groups across Wales prepare for Climate Action Boost
This week, 35 community groups from across Wales attended The National Lottery Community Fund Climate Action Boost welcome event. The groups, drawn from a broad and diverse network, came together virtually to be supported to take environmental action and make a positive impact by reducing their carbon footprints to help tackle the climate crisis.
Climate Action Boost includes support from Renew Wales and Sustainable Communities Wales. They will help the communities develop their environmental plan, which will be implemented over the next months with funding from The National Lottery Community Fund of up to £15,000 per group.
The scheme will cover a variety of environmental reduction activities, namely reducing energy or moving to renewable energy, reducing consumption, local food, and reduced or less impactful travel.
Welcome Event
The welcome event was an opportunity for the community groups to find out more about Climate Action Boost, to meet others taking part and to share thoughts. They also heard about Clwb Rygbi Bethesda's experiences of being part of the Climate Action Top-up grant scheme last year.
The Climate Action Top-up was a pilot held in Wales which funded community-led, local partnerships to drive change within and beyond their community. You can read about the impact of the pilot here.
And you can read about Clwb Rygbi Bethesda's project here.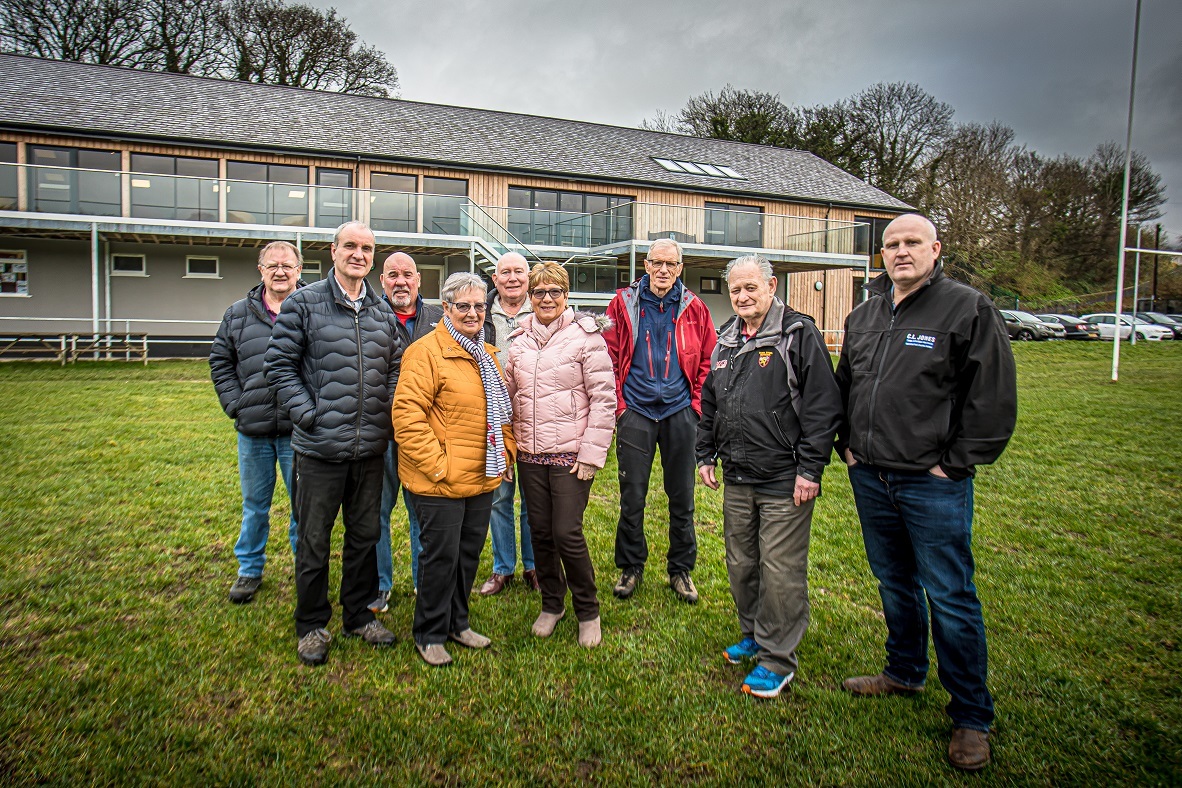 Why is it important to take action?
It's important because the Climate Emergency is everybody's business, which is why The National Lottery Community Fund is acting to support and inspire communities in the UK to minimise their own impact on the environment.
In Wales, the National Lottery Community Fund has already invested in environmental projects - large and small. This, combined with insights as the largest funder of community activity in Wales, positions us well to support community action in response to the climate emergency declared by the Welsh Government.
Legislation is in place to reduce carbon emissions in the UK to net zero by 2050, but this requires everyone's help if we are to succeed. We have made significant changes to our own organisation to help mitigate against climate change. These include implementing energy efficiency measures, increasing recycling, minimising waste and producing tips for our grant holders to reduce their environmental impact. Find out more about our strategy here.
John Rose, Wales Director at The Fund says:
"The Climate Emergency is everyone's business and The National Lottery Community Fund is proud to be a significant funder of environmental projects. We believe that community action is a powerful way to engage communities to play their part in addressing global environmental problems. Since April 2013, the Fund has awarded more than £340 million to environmental projects, through just under 4,800 grants.

"The Climate Action Top Up pilot last year gave some valued insight and we want to continue on that journey. The groups participating in Climate Action Boost in Wales will play a valuable part in building our knowledge and learning, so we can share our learning across The Fund and with other funders across the UK."
Click here for the full press release
Latest News from
Big Lottery Fund