Thursday 21 Mar 2019 @ 12:20
Civil Service
How the Civil Service has prepared for exiting the EU
Blog posted by: Matthew Coats, 20 March 2019 – Categories: A Brilliant Civil Service, Civil Service Leaders, Programme and project delivery, Skilled people.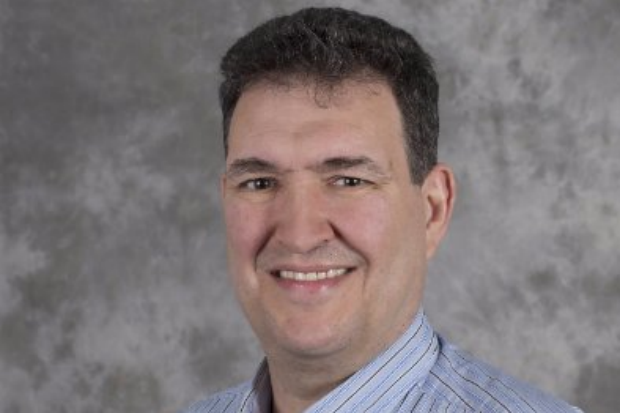 Matthew Coats, Director General for EU Exit Implementation
For over two years, the Civil Service has worked intensively on preparations for the UK to withdraw successfully from the European Union.
This has been a highly complex undertaking, involving all government departments to a greater or lesser extent. Today, 14,500 civil servants – and many thousands more across the wider public sector – are involved in EU-exit-related work.
This has ranged from the high-profile negotiation of a Withdrawal Agreement to the equally important responsibility of making sure our public services are readied for the changes that will be made as we leave the EU.
As well as the officials who have travelled back and forth between London and Brussels to support the withdrawal negotiations, civil servants have worked on around 300 separate work streams, contacted 145,000 businesses, advising them of 'no deal' customs procedures, and have published 106 Technical Notices and over 100 pages of guidance on border processes and procedures in the event of 'no deal'. And they have brought forward essential legislation to take account of different scenarios, including the European Union (Withdrawal) Act itself.
The Cabinet Secretary, the Chief Executive of the Civil Service and Permanent Secretaries across Government are clear that the Civil Service has to be at its best to make sure we are ready to leave. I am far from alone in believing that the Civil Service has risen to the challenge.
The Government's preferred outcome is that we leave with a deal. However, it is only sensible to be prepared for the difficulties that would result from leaving the EU without a deal. In the past six months, the Civil Service has focused on preparing for this eventuality.
The work of the Civil Service saves and improves lives, so planning for EU exit, understanding the potential impact and putting effective measures in place, is of prime importance. One effect of the responsibility to prepare has been to spur organisation and collaboration across government and between departments, agencies and the wider public sector.
We have been equipping ourselves with the right people and the right skills to make all of this happen. The cross-government functions and professions, including digital, commercial, project, communications, policy operations, and HR, are all playing a vital part in supporting departments so that experts and specialists can focus on priority EU exit planning.
There are many great examples of this.
There is the work at the Department for Health & Social Care to ensure UK stockpiles of medicines are adequate to cope with any potential delays. The Department for International Trade and the Foreign and Commonwealth Office have developed opportunities for new relationships and networks across the world. And the Department for Environment, Food & Rural Affairs (Defra), which is heavily impacted by EU exit, has a large portfolio of programmes to ensure a strong future for our environmental protection regulations, food production and standards, agriculture, fisheries, and animal and plant health. I could cite many more examples.
Colleagues have been working day and night to make sure the UK can leave the EU with or without a deal in place. I hope each of you knows how grateful the leadership of the Civil Service is for your professionalism and dedication to getting the job done. It is recognised by the Cabinet Secretary and by ministers – as well as by parliamentarians on all sides of the debate.
The Civil Service has put its full weight behind this endeavour. It is a collective challenge, and is being met with a committed and collaborative effort.
I am proud of how we have pulled together, and see evidence every day of constructive working across departmental boundaries – civil servants doing what is right for the country and the public we serve.
If EU exit preparations show anything, it is that the Civil Service is unwavering in its commitment to working for the Government, whatever the task put before it.
You can follow Matthew Coats on Twitter: @MatthewCCoats1
World Sleep Day – finding time to sleep and de-stress in a conflict zone
Latest News from
Civil Service