Thursday 02 Aug 2018 @ 09:10
Innovate UK
Inspiring businesswomen: get funding for your innovation
There is up to £400,000, mentoring and business support for 8 female entrepreneurs to help them reach their full potential and change the face of innovation.
The Women in Innovation awards are for inspiring female founders, co-founders or senior decision-makers with ideas for making government's modern Industrial Strategy a reality.
Female entrepreneurs could get £50,000 each plus a package of mentoring, coaching and tailored business support to help them to succeed and inspire a new generation of women to innovate.
It follows an earlier women-only competition in 2016, which saw our award holders build their businesses and challenge the perception of what it means to be an innovator.
Winners included Shakar Jafari, who has developed a radiation detection system for cancer, and Elena Dieckmann of sustainable start-up Aeropowder, one of Forbes' 30 under 30.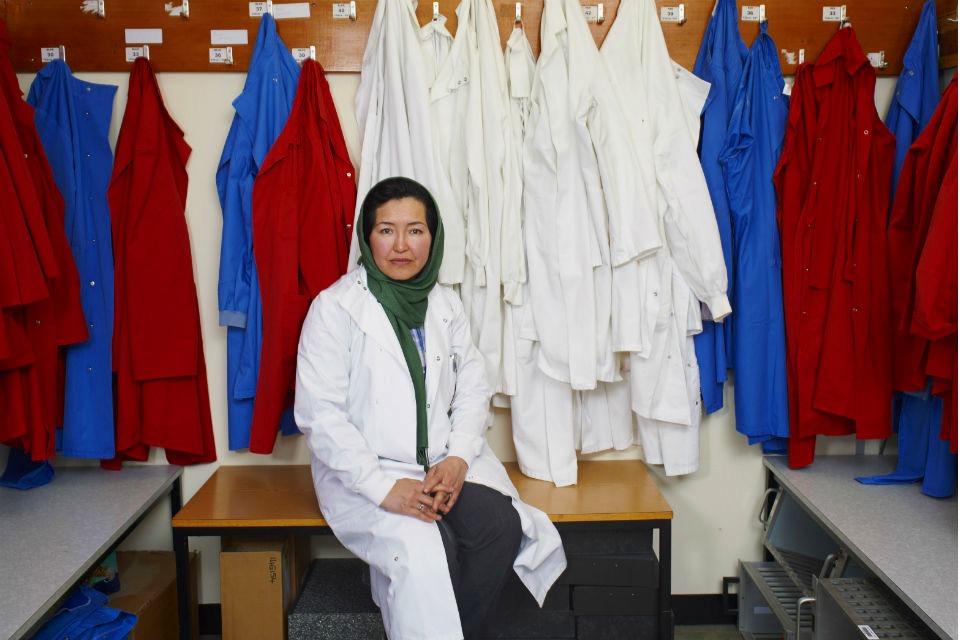 Shakar Jafari of Trueinvivo, a Women in Innovation award holder.
Fanzi Down, Commercial Director at DPS Designs and a previous award holder, says:
So many women - myself included - don't self-identify as innovative, preventing them from stepping forward for transformative opportunities like this.

I'd challenge any woman with a vision to apply, to discover what reaching their full potential could really mean for them.
While the number of UK women engaging in entrepreneurial activity was found to be around half the level of men in a 2017 report, encouragingly Innovate UK has seen a 70% increase in registrations for funding from women since launching the campaign.
Meet the first Women in Innovation award holders.
Taking on the biggest challenges
In this competition, we are looking for female innovators who are tackling some of the biggest issues facing society. They should be focused on one of the 4 Grand Challenges:
artificial intelligence and data, to put the UK at the forefront of the AI and big data revolution
an ageing society, which aims to harness innovation to meet the needs of people as they age
clean growth, to maximise the potential advantages to industry in the shift to clean, low carbon technologies
future mobility, and ensuring the UK is a leader in shaping the future of travel
There will be 2 awards for each challenge area.
Could you be a role model?
A lack of role models was identified as one of the main barriers stopping women applying for funding to develop their ideas.
We want to change that and encourage even more women to apply. So, we want applicants that:
possess the capability, experience and drive to be a business leader
want to be a role model and encourage, influence and inspire more young women to innovate
have a clear vision for their business
have a game-changing or novel idea to develop
have a clear aim of what they want to achieve and what success looks like
Find out more about our approach to diversity and inclusion in business innovation.
Competition information
the competition is open and the deadline for applications is at midday on 3 October 2018
individual women founders, co-founders and senior managers working in a business that has been operating for at least a year are eligible
you could get a £50,000 grant and tailored mentoring, coaching and support
if your application is assessed to meet the quality threshold you will be invited to attend an interview panel in December 2018
the awards programme starts on 1 April 2019 and lasts for one year
Find out more about the Women in Innovation competition and apply.
Latest News from
Innovate UK