Friday 08 Dec 2017 @ 11:20
Government Digital Service (GDS)
Introducing the next chapter of the GDS Story
Blog posted by: Caroline Nokes, 7 December 2017 – Categories: GDS team.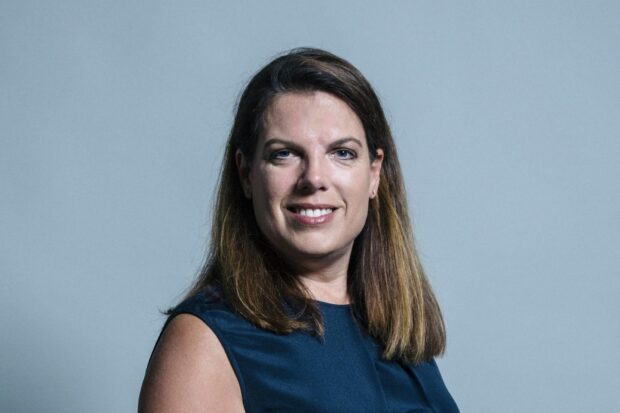 I am delighted to introduce the next chapter in 'A GDS Story'. It has certainly been an eventful year for the organisation.
At the start of 2017, GDS launched the Government Transformation Strategyand moved to a new home in Aldgate.
These events gave the organisation a clearer purpose and renewed energy, and it was a great time to come in as the new minister for GDS.
I am absolutely committed to driving the digital agenda forward, not only to maintain the UK's status as the world's leading e-government, but because the work that happens here improves people's lives.
I've been privileged to share in the celebrations and achievements of the past year. GOV.UK turned 5 and received its 4 billionth visit, Government as a Platform reached over 100 adopters across central government services and, to give civil servants the skills and experience they need to deliver services in a modern government, the Digital Academy expanded to become the GDS Academy.
When speaking to small business, to civil society and indeed to my own constituents, I've been delighted to hear about the positive comments about GOV.UK. I want our platforms to be accessible, easy to use and effective, and we are achieving that at the same time as receiving favourable international comparisons.
Great progress was made to improve the culture and collaboration within the organisation. As a result, GDS was named as one of the Top 100 Best Employers for Race by Business in the Community.
Do read the month-by-month achievements of the past year on the GDS blogand in the 2017 chapter of 'A GDS Story'.
At the year end, it is important to strike a balance between reflection and action. My priorities are that the right people with the right skills are in the right place. To take advantage of the opportunities that data gives us to deliver the best policies and services, and finally to help this country to prosper by securing our technology, data and networks.
Below, colleagues across GDS share the work they are most proud of and what they look forward to delivering in 2018.
All that remains for me to say is, enjoy the Christmas break and I very much look forward to the year ahead.
Latest News from
Government Digital Service (GDS)