Friday 28 Apr 2023 @ 13:25
Government Actuary's Department
Isle of Man social security report
GAD has completed a major review of the Isle of Man National Insurance Fund. The report includes projections up to the year 2082 and projected population changes.
The Government Actuary's Department (GAD) has completed a major review of the Isle of Man National Insurance Fund.
The Isle of Man Treasury commissioned GAD to undertake the quinquennial review of the Fund as of 31 March 2022. The previous review dates from 31 March 2017 and the next report will be due as at the same date in 2027.
Report's aim
The aim of this report is to review the financial condition of the Isle of Man National Insurance Fund and the adequacy of the contributions payable. It includes projections from 2022 to 2082 for the:
projected income and expenditure of the Fund
future progress of the Fund assets (assuming the Isle of Man benefit rates will continue to be increased in accordance with current practice and that the Isle of Man will continue with contribution rates at their current levels)
Review outline
This review allows for changes in benefits which have been im
plemented since the previous review as of 31 March 2017. This includes those which have been implemented since the valuation date and before the date of this report.
The projections also allow for actual increases in benefits and earnings between the valuation date and the date of this report.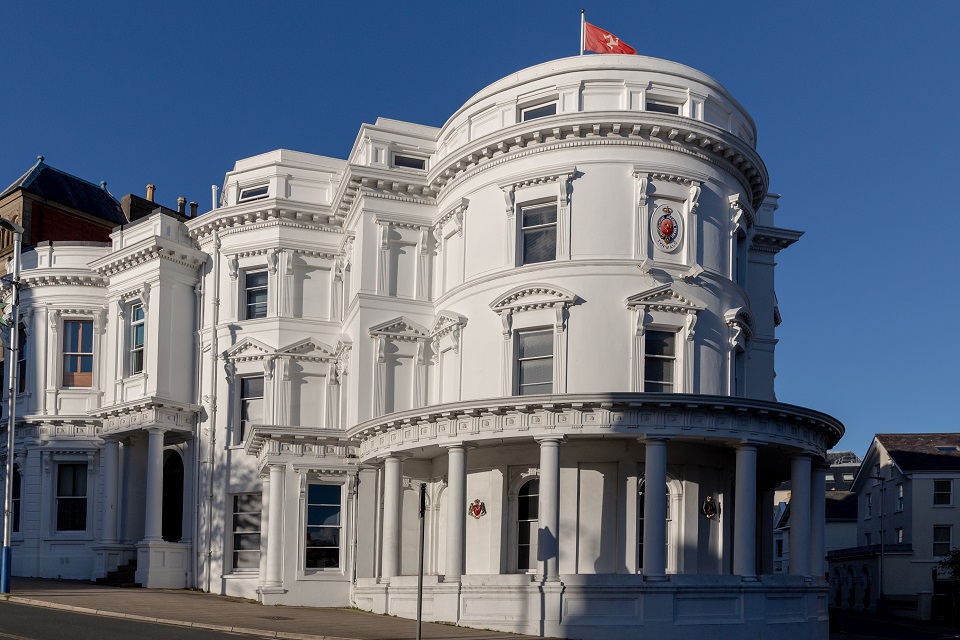 Tynwald building, Isle of Man
Impact of changes
Changes in the Fund balance are a function of:
contribution income (mainly National Insurance contributions)
benefit expenditure (mainly state pension payments)
investment income
Lead actuary Adrian Gallop recently said:
"The report looks at the projected changes in the size and age structure of the population of the Isle of Man. It's anticipated there will be a major increase in the number of state pension recipients relative to the size of the working age population."
Benefit expenditure is projected to increase faster than contribution income over the projection period. This projection makes no allowance for any additional financing that could be provided in the future.
Latest News from
Government Actuary's Department