Tuesday 09 Mar 2021 @ 09:22
WiredGov Announcement
Launch Announcement: Chartered Trading Standards Institute Goes Live on WiredGov!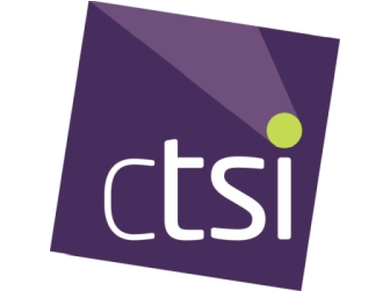 We're delighted to announce the arrival of the Chartered Trading Standards Institute (CTSI) as the latest stakeholder to arrive on WiredGov

The Chartered Trading Standards Institute (CTSI) trains and represents consumer protection professionals working in both government and the private sector. It is the voice of trading standards professionals at the forefront of consumer protection.
Founded in 1881 as the Incorporated Society of Inspectors of Weights and Measures, the Institute received its Royal Charter in 2015, becoming CTSI.
CTSI exists to protect consumers, safeguard business and support a thriving economy, and we do this by working in close partnerships with Government departments, local authorities, the business sector and a wide range of stakeholders.
As a professional membership organisation, we are committed to equipping the profession with the skills and knowledge required to work effectively in dealing with the challenges of evolving markets and technology. Our comprehensive training programmes and our flagship Symposium training event, ensures our professionals remain at the top of their game.
We publish evidence-based reports on the impact of UK Government policy on consumer protection in the United Kingdom, including analysing the effects of Brexit and COVID-19 on the service, and undertake consumer awareness campaigns alongside the many stakeholders and organisations we work with.
Recognition as a trustworthy and dependable organisation along with our expertise and experience in providing tailored solutions supporting business, has earned us a reputation we are proud of in delivering quality services and excellent customer care at competitive prices. Our focus on regulatory compliance and customer service training protects businesses and increases consumer confidence and customer satisfaction – helping business to thrive!
Get in touch to find out how we can help you grow. Leading the profession, building better business, safeguarding consumers.
Email us at: businessdevelopment@tsi.org.uk
-------------------------------------------------------------------------------------------
Adding CTSI to your WiredGov profile: The majority of WiredGov profiles are set to automatically add and receive new channels, which means that most of you don't need to take any further action. However, if you opted out of this setting when registering and wish to add CTSI news alerts to your WiredGov preferences, or modify your account in any way, simply:
Go to http://www.wired-gov.net

Sign-in using your email address and password

Click on 'Update My Profile'
Add 'Chartered Trading Standards Institute' and take the opportunity to add to or modify any of your preferences
Click 'Next' at the bottom of the page

Check your personal settings are correct on the next pages

Click on 'Finish'
A summary of your modified WiredGov account will appear automatically.
Latest News from
WiredGov Announcement