Wednesday 08 Dec 2021 @ 09:20
Civil Service
Making your comms clear and inclusive - our top tips
Blog posted by: Sarah Healey, DCMS Permanent Secretary and CS Disability Champion, 06 December 2021 – Categories: Uncategorized.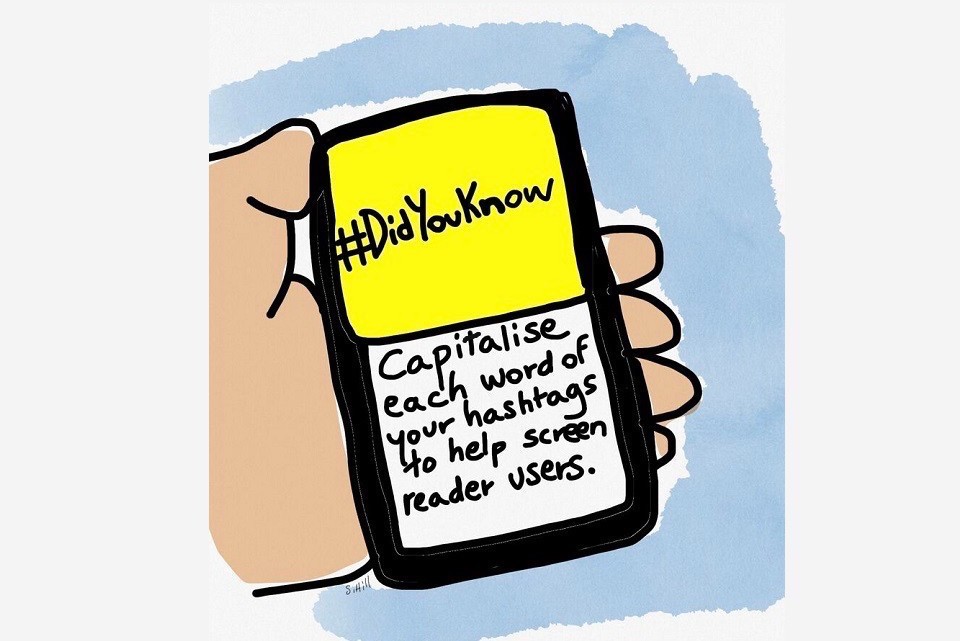 Government information should be as clear and accessible as possible. Sarah Healey's simple guide for what everyone should know.
Civil servants send out hundreds of thousands of emails and documents every week, which is why it's important to make them accessible and ensure they are written in plain English.
Accessible communication is an umbrella term to describe communication that's clear and easy to read and understand, taking into consideration the needs of people who may use different software or techniques to process information. Things that help disabled people will often help everyone else too; making documents easy to read and navigate around helps everyone to communicate in an effective and inclusive way.
We're all responsible
If we don't consider accessibility, we are potentially excluding colleagues, which could lead to difficulty in accessing vital information. Accessible communication is sometimes overlooked, but we are all responsible for making things as user-friendly as possible and ensuring that nobody is left struggling.
I'm grateful to colleagues Paul Willgoss and Stephanie Hill for drawing on their expertise to share some of the challenges they face, as well as valuable tips we can all adopt. Last week was International Day for People with Disabilities and it's also Disability History Month – two timely events which hammer home the importance of building accessibility into all comms.
At a time when we're working hard to modernise and reform the Civil Service, I encourage all of you to weave in some of their helpful suggestions to make our communications more inclusive for disabled colleagues and citizens.
Click here for the full blog post
Latest News from
Civil Service