Friday 26 Jul 2019 @ 09:25
English Heritage
Modern Britons Seek Solace in Mythology
Study finds that, in uncertain times, people find comfort in folklore, myths and legends.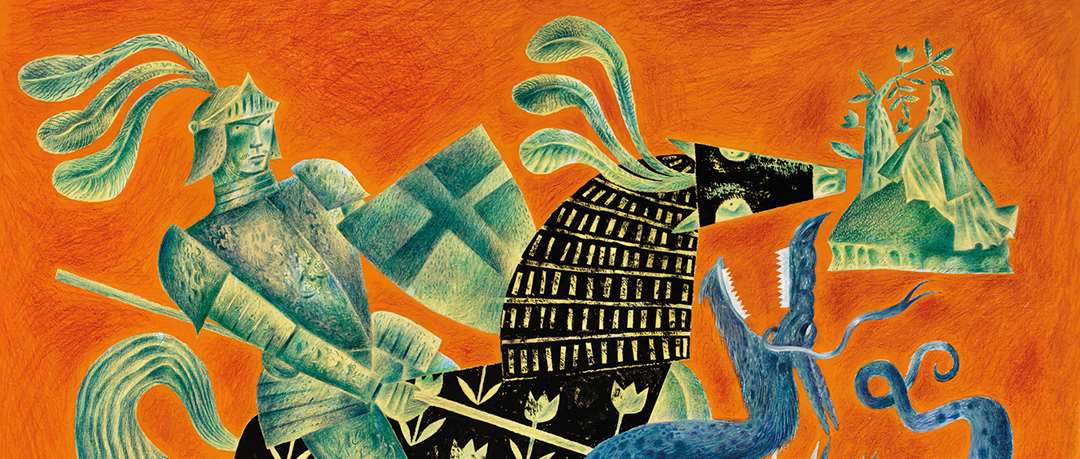 Folklore, myths and legends are gaining popularity as people increasingly turn to them for comfort in a turbulent time, a new survey by English Heritage yesterday revealed.
The YouGov survey commissioned by the charity revealed that the legend of King Arthur is the nation's favourite; 70% of people think that mythology is a good way to take their minds off the real world; 46% would be more likely to visit a historical site in the UK if it had a myth, legend or folklore attached; and 43% think that these tales can teach us something about everyday life. English Heritage has released the results as it announces the publication of These Our Monsters: The English Heritage Book of New Folktale, Myth and Legend in October 2019.
Matt Thompson, Head Collections Curator at English Heritage, yesterday said:
"With the world changing at an ever faster pace and an increasing amount of uncertainty in our lives, myths and legends provide us with a viewpoint that offer some perspective on it all.

"The myths and legends of England are embedded in the landscapes and places that we know and love, an escape from the modern world but also an important part of it. And as our research into mythology suggests, they give many people a way to engage with the past who might not otherwise be 'into' history."
Our new video series explores some of England's myths, legends and folktales:
In what has been described as an unprecedented time of political upheaval and with the current mood of the nation recently described as gloomy* English Heritage wants to encourage even more people to think about and find consolation in England's tales. The public are now able to submit their own folktales, myths and legends as the charity launches a new online map of mythology that, once populated, will chart the areas of the country that are most steeped in stories.
These our Monsters: The English Heritage Book of New Folktale, Myth and Legend is a collection of eight tales celebrating and re-imagining the mythology of England. Including the award-winning authors of His Bloody Project (Graeme MacRaeBurnet), TheWolf Border (Sarah Hall), Elmet (Fiona Mozley), The Wake (Paul Kingsnorth), each story is inspired by an English Heritage site – from Stonehenge to Whitby Abbey.
*According to a recent study by Britain Thinks.
Latest News from
English Heritage