Tuesday 27 Jun 2017 @ 09:15
National Institute for Health and Clinical Excellence (NICE)
More people who can get the flu jab for free should be vaccinated, says NICE
NICE is calling for people who are eligible for free flu vaccination to be offered it at every opportunity.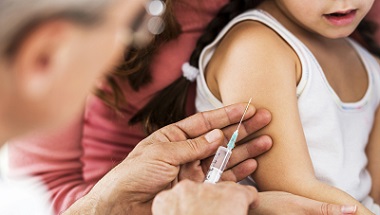 New draft guidance from NICE highlights the need to educate people that having a flu vaccination each year is the single best way of protecting against catching or spreading flu.
In the Last flu season, which ran from October 2016 until March this year, 953 people were admitted to intensive care units with confirmed cases of the flu. Of those, 107 people died.
Estimates suggest that there may be around 8,000 deaths in an average year, with more when new flu strains cause pandemics.
To help reduce deaths and hospital admissions due to flu, the new draft guidance recommends eligible people are made aware and offered the vaccine every winter.
People should be offered the flu jab at every opportunity, the draft guidance says. This could be during a GP appointment, when picking up prescriptions or during a hospital stay or home visit.
Millions of people who are at highest risk are eligible for free vaccines on the NHS. These include older people, very young children, pregnant women and those who have an underlying long-term condition, such as cardiac disease or a weakened immune system.
Professor Gillian Leng, deputy chief executive and director of health and social care at NICE, said: "The single best way to protect against the flu, and to stop it spreading, is to get the vaccination. People who are most at risk of getting the flu, and being admitted to hospital as a result, need to be made aware that they can get vaccinated at no cost.
"Health and social care professionals can help by using every opportunity to offer the most vulnerable people the flu vaccination each and every year. They also need to make sure they have the flu jab themselves."
The draft guidance also recommends that employers in the health and social care sectors offer staff the flu vaccination every year.
Prof Leng added: "Our draft recommendations offer advice on how to increase the number of people being vaccinated against flu each year. Ultimately, our aim is to stop people getting sick in the first place so that we can reduce unnecessary hospital admissions and deaths."
Dr Richard Pebody, Acting Head of Respiratory at Public Health England, said: "Although flu vaccine uptake increased for almost every eligible group in the 2016/17 flu season, it is crucial that we continue to build on this success.
"We look forward to working closely with NICE and other partners to put the final guidance into practice."
Public consultation on the draft guideline runs until 4 August.
Latest News from
National Institute for Health and Clinical Excellence (NICE)