Tuesday 27 Jul 2021 @ 11:15
National Institute for Health and Clinical Excellence (NICE)
NICE and partners announce this year's theme for World Evidence-Based Healthcare Day
Global alliance to shine spotlight on evidence-based healthcare on Wednesday 20th October.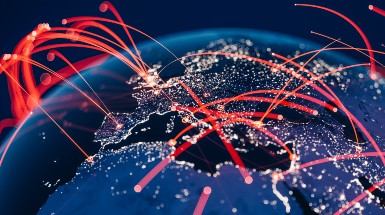 NICE and six other global leaders in evidence-based healthcare will this year shine a light on 'the role of evidence in an infodemic' during this year's World Evidence-based Healthcare (EBHC) Day.
The 2021 campaign supports the infodemic management efforts of the World Health Organization (WHO) by exploring the role of evidence in an infodemic, in particular promoting access to trustworthy, evidence-informed health information.
Alongside Australia's Joanna Briggs Institute (JBI), Guidelines International Network (GIN), Cochrane, Campbell Collaboration, the Institute for Evidence-Based Healthcare, the Centre for Evidence-based Health Care, NICE will run a series of events on Wednesday 20 October 2021.
Professor Gillian Leng CBE, NICE's chief executive, yesterday said:
"Misinformation about health on social media is harming our communities and we must do everything we can to prevent an infodemic.

"The pandemic has shone a light on the importance of evidence-based guideline recommendations, such as those produced by NICE, in improving health outcomes for patients with COVID-19.

"Using trusted information and advice produced by organisations like ourselves can save lives and now, more than ever, this information needs to be disseminated quickly through our verified channels."
The World EBHC Day campaign in 2021 responds to the WHO's call for action. Guided by infodemiologist Gunther Eysenbach's work on infodemic management and the WHO's infodemic management framework, JBI, together with the organising partners of World EBHC Day, provide a platform for the global evidence community to share their experiences, stories and collective wisdom.
The WHO has produced a public health research agenda which recognises that infodemic management is an emerging and evolving field of research and practice, and that transdisciplinary synthesis is required to develop the field.
Bianca Pilla, World EBHC Day Committee Chair, yesterday said:
"The COVID-19 pandemic has highlighted the importance of developing rapid evidence-informed responses and ensuring the best available evidence is accessible, transparent and understood.

"The rapid response of the global evidence community has been important and necessary. However, it has been accompanied by the exponential production of misinformation which has contributed to the creation of a global infodemic."
Latest News from
National Institute for Health and Clinical Excellence (NICE)