Friday 28 Feb 2020 @ 14:15
National Institute for Health and Clinical Excellence (NICE)
NICE recommends new 'chemotherapy-free' treatment for lymphoma
A new treatment option for patients with previously treated follicular lymphoma (grade 1 to 3A) has been approved by NICE.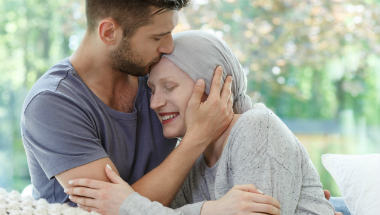 The new drug, lenalidomide (Revlimid, Celgene), fights cancer cells in a different way to current treatments, interfering with cell processes to halt the growth of tumours and stopping them from producing their own blood vessels.
Lenalidomide has been recommended for use with rituximab (MabThera, Roche), an anti-CD20 antibody that sticks to cancer cells to help the immune system recognise and kill them.
Rituximab is often used alongside chemotherapy as the standard treatment for follicular lymphoma. It's thought that around 1 in 5 patients relapses from rituximab with chemotherapy within 2 years of treatment.
Meindert Boysen, director of the Centre for Health Technology Evaluation at NICE, yesterday said:
"Lenalidomide is a new type of targeted cancer therapy for people with previously treated follicular lymphoma. It not only offers patients a chemotherapy-free treatment option, but it also benefits those whose disease has become resistant to chemotherapy or rituximab. Lenalidomide fights cancer cells in a different way to current treatments which should help reduce resistance and improve disease outcomes.

"The use of lenalidomide with rituximab is more toxic to cancer cells than the singular use of either drug. Importantly, patients have also been seen to overcome previous resistance to rituximab when it's taken with lenalidomide.

"We're therefore pleased to be able to recommend the use of lenalidomide with rituximab on the NHS, as an alternative treatment for people with previously treated follicular lymphoma."
Jo Churchill, Health Minister yesterday said:
"This new drug offers cancer patients treatment which is free from the gruelling side effects of chemotherapy, as well as giving fresh hope to those who have built resistance to existing medicines.

"Revolutionary treatments such as this demonstrate how our NHS continues to push boundaries to ensure patients receive the best possible care as research develops."
Clinical trial evidence shows that taking lenalidomide with rituximab increases the length of time before the disease progresses by around 39.4 months, compared to around 13.8 months when taking rituximab alone.
Company estimates suggest around 900 people would be eligible for treatment.
Lymphomas are cancers of the lymphatic system, a key player in the body's immune response. Follicular lymphoma is a slow growing type of non-Hodgkin's lymphoma. It forms when B-cells, the white blood cells that fight infections, become abnormal. Lymphomas are commonly staged 1 (best prognosis) to 4 (worse prognosis).
Latest News from
National Institute for Health and Clinical Excellence (NICE)