Tuesday 24 Sep 2019 @ 11:15
National Institute for Health and Clinical Excellence (NICE)
NICE seeks feedback from users of the evidence standards framework for digital health technologies
Consultation on priority areas open to stakeholders until mid October.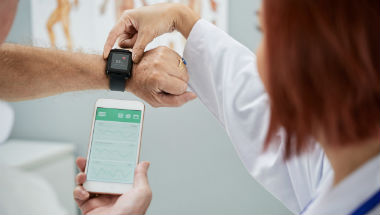 A survey has been launched to help NICE discover stakeholders' priority areas for a second phase of work on the evidence standards framework for digital health technologies.
Digital health technologies include apps, wearable devices, programmes and software that have the potential to empower patients which could allow them to have more convenient care, reduce the number of healthcare related appointments and support them no matter where in the country they are located.
Working alongside NHSX, Public Health England, NHS Digital and MedCity, NICE published its first evidence standards framework for digital health technologies in March.
The evidence standards were developed with the aim of striking a balance between supporting innovation and ensuring an appropriate level of rigour and assurance for the health and care system when considering the commissioning of these types of technologies.
Since their publication the standards have been accessed nearly 10,000 times and, on average, by 69 users each day.
Now a second phase of work is due to commence to improve how people use the standards.
NICE is keen to find out from users of the evidence standards framework what their experiences has been so far and how it can be improved.
The survey will give stakeholders the opportunity to shape these improvements and highlight what they would like NICE to focus on and prioritise during this second phase of work.
To take part and give us your feedback, stakeholders can complete the survey here: https://nice.researchfeedback.net/s.asp?k=156767307020
Responses need to be made until mid October. Anyone with further questions is asked to email medtech@nice.org.uk
Latest News from
National Institute for Health and Clinical Excellence (NICE)