Monday 15 Nov 2021 @ 16:43
National Institute for Health and Clinical Excellence (NICE)
NICE welcomes Professor Bee Wee CBE as new non-executive director
New NICE non-executive director appointment approved by Sajid Javid MP, the Secretary of State for Health and Social Care.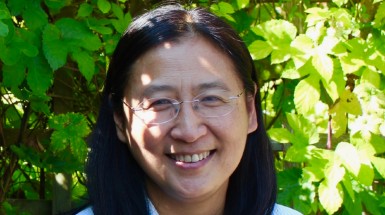 NICE is pleased to welcome Professor Bee Wee CBE, National Clinical Director for End of Life Care for NHS England and NHS Improvement, as a new non-executive director to its Board.
The announcement was made today (Monday, November 15) by the Department of Health & Social Care following approval by the Secretary of State.
Professor Bee Wee said:
"I am honoured and proud to be joining NICE as a non-executive director, an organisation that has for more than two decades demonstrated a significant impact on health and wellbeing. I look forward to working with the leadership team and wider staff network to support the organisation as it continues to deliver its ambitions plans to further improve health and care decision making."
Originally from Malaysia, Bee qualified from Trinity College Dublin in 1988, trained in general practice in Dublin, then moved into palliative medicine in Ireland, Hong Kong and the UK. As National Clinical Director for End of Life Care she led the Leadership Alliance for the Care of Dying People and is co-chair of the National Partnership for Palliative and End of Life Care.
Professor Wee is also Consultant in Palliative Medicine at Sobell House and Katharine House Hospices, Oxford University Hospitals NHS Foundation Trust and Associate Professor at University of Oxford, where she is also a Fellow of Harris Manchester College.
Professor Gillian Leng, NICE chief executive, said:
"I am delighted to welcome Professor Bee Wee to the NICE Board, and I am very much looking forward to working alongside her. The wealth of experience and knowledge she brings will certainly support the implementation of our new strategy and ensure we make the most of innovation, while maintaining patient safety and clinical standards."
Latest News from
National Institute for Health and Clinical Excellence (NICE)